March 2008 and I treat myself to a 2005 05, 42,000 miler, Black-eyed Purple cooper s. Now on 57k!!:scared::w00t::blink:
Car came from the factory with the following options:
Chilli Pack
Radio Boost
Harmon Kardon
Aero Kit
LSD
Interior Lighting Pack
Bonnet Stripes
To date I have the following mods.
Engine
Alta 17% reduction Pulley
GRS TMIC
Janspeed Mani + high flow cat (stock cat back)
Pipercross Pannel filter (stock airbox)
Lohen - the protector
NGK BKR7EQUP Sparkplugs
Chassis
Koni Yellows (koni sport) adjustable dampers with stock springs
GTT sprioslot brakes all round with Stage 2 front pads (EBC yellow) 5.1 Fluid
Bridgestone RE050a 205/45/17 tyres
Exterior
Alta 4" stubby aerial
Bonnet Stripes Removed
De-badged Cooper S
the future
Engine
1320 camshaft done
Head of some description done - RMW
Larger Injectors done
Internal ceramic exhaust coating
Water/Meth injection (once it is more tried and tested) bought
Custom MAP done
One off induction kit. - I have just had an idea
Chassis
OMP Upper and Lower Braces / omp upper & m7 USS
Thicker rear sway bar
Camber Plates done
Cross / KW clubsport coilovers got m7's
Lightweight, Forged 15" alloys (part of project lower unsprung weight which i hope to achieve) mind change - BBS RC's ;D
Suspension re-vamp. new rear control arms, new bushes, new track rod ends etc.
Exterior
m7 carbon fibre front splitter
GP rear spoiler
m7 Extreme scoop bought, yet to be fitted
New wheel arch surrounds
Black mirror covers
Think I have included most of the stuff on my wish list.
Some Pictures, I will keep this thread updated as i go along.
In the beginning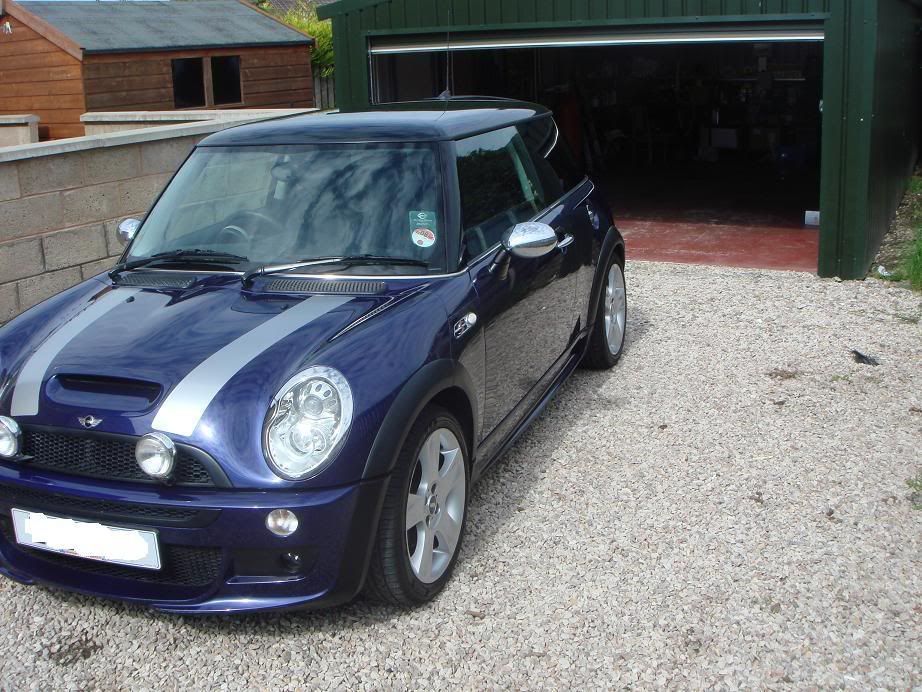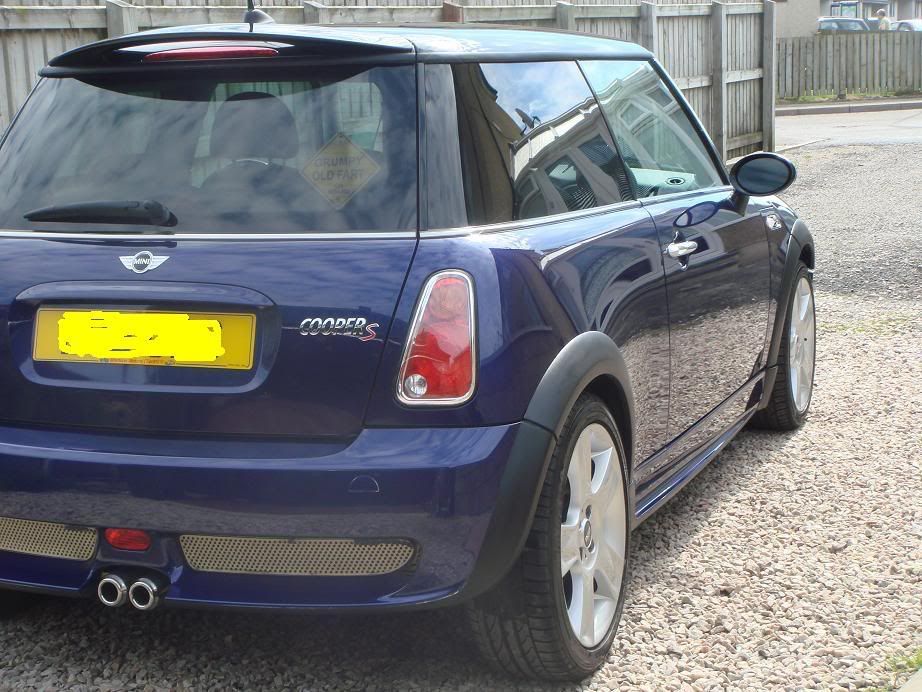 Most recent: de-bonnet striped and winter beadage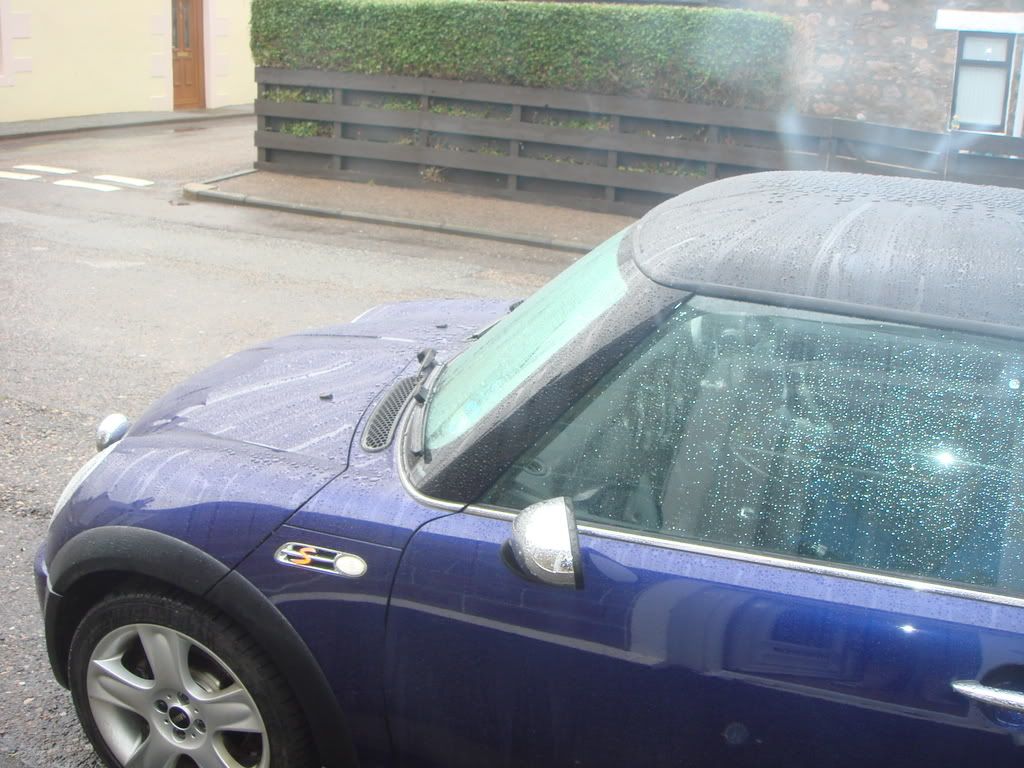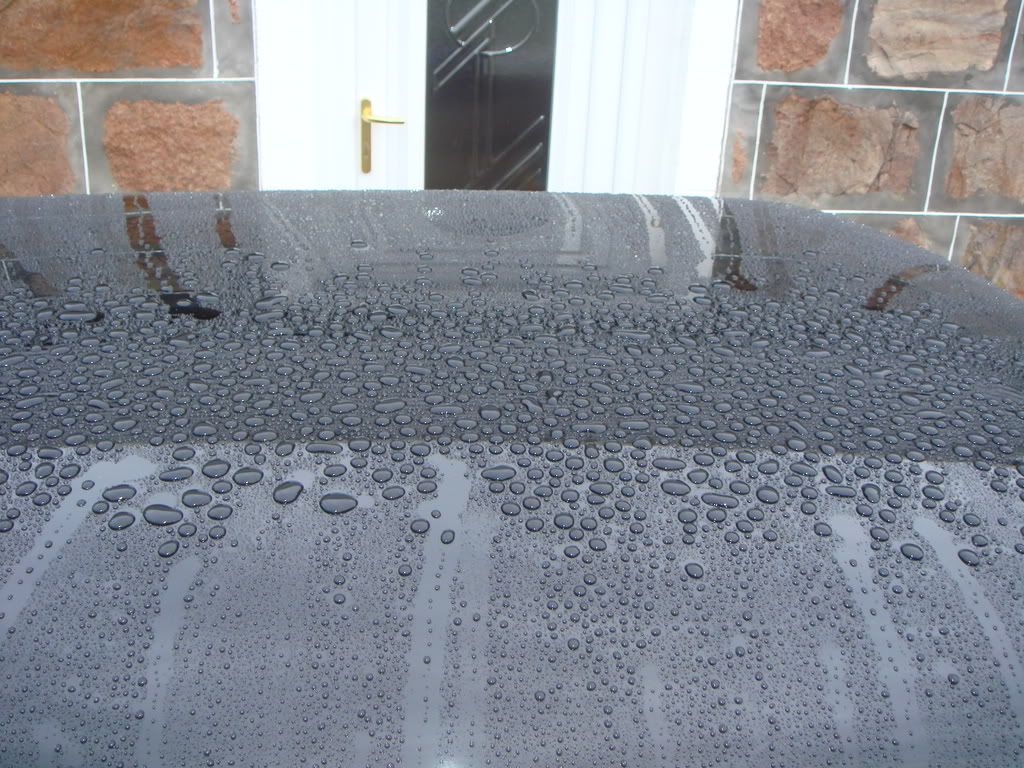 And finaly for now... Pre Strut and Brakes install