My son's car is for sale…
The title says it all, the advert on eBay says very little
it' s a 2002, he has had it a few years, runs/drives/clean underneath, (scabby from behind) more than 100k on the clock and at least 6 months mot from memory….
I have taken very little interest in it as he is 23 and so knows everything already.
The knob in question has brought an older Scooby on a whim, with a bank loan, when he should be saving to leave home, or at the very least have sold the mini 1st, So needs all the money he can get for it.
So if anyone is after a project car please call him….
or if you wish to adopt an adult "child" lodger please call me.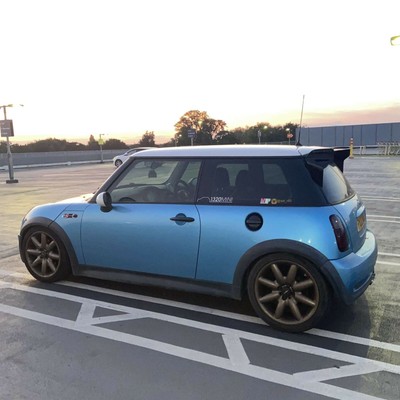 Intercooler currently rattles due to diverter fin on the top having snapped the weld, does not affect performance of intercooler but is a issue nonetheless. Also has AP suspension underneath. Car has been worked on and modified by 1320 MINI who are a very reputable tuner within the mini community.