Discussion Starter
•
#1
•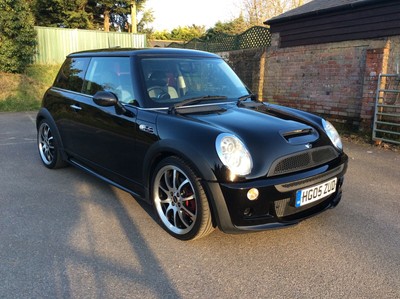 Fog Lights, Xenon Headlights. Also remove the Recaro interior and replace with the immaculate original full black leather sports seats for a further £500 less.
Thinking of buying this and selling my Cooper S. I've JCW specc'd my Cooper S to the conkers, but just cant be bothered to find and fit all the aero, get it painted etc etc, so thought I would just buy a JCW with all the bits on and move some of my mods across from the Cooper S.
Problem is I never know how to check if the car advertised is a real JCW(Says just Cooper S on HPI). I appreciate the dealership would add the JCW pack as an option and this would be allocated the correct engine plaque and matching JCW certificate.
This car has all the right signs that this is a good factory set up, but I just need to know, how do I check the tuning kit number against the register and ensure this is correctly allocated to this car?
Is there a central register somewhere I can check this? Tuning kit no: 8975
Thx
Scott