Newbie from Devon with a R53
Hi,
Thought I'd sign up and lay my first post here..
I'm Toby, I'm 20, I've had 11 previous cars and have recently bought my first mini at the end of December '13.
It's a pure silver Cooper S R53 and I LOVE IT!!
Here is how I bought it, totally standard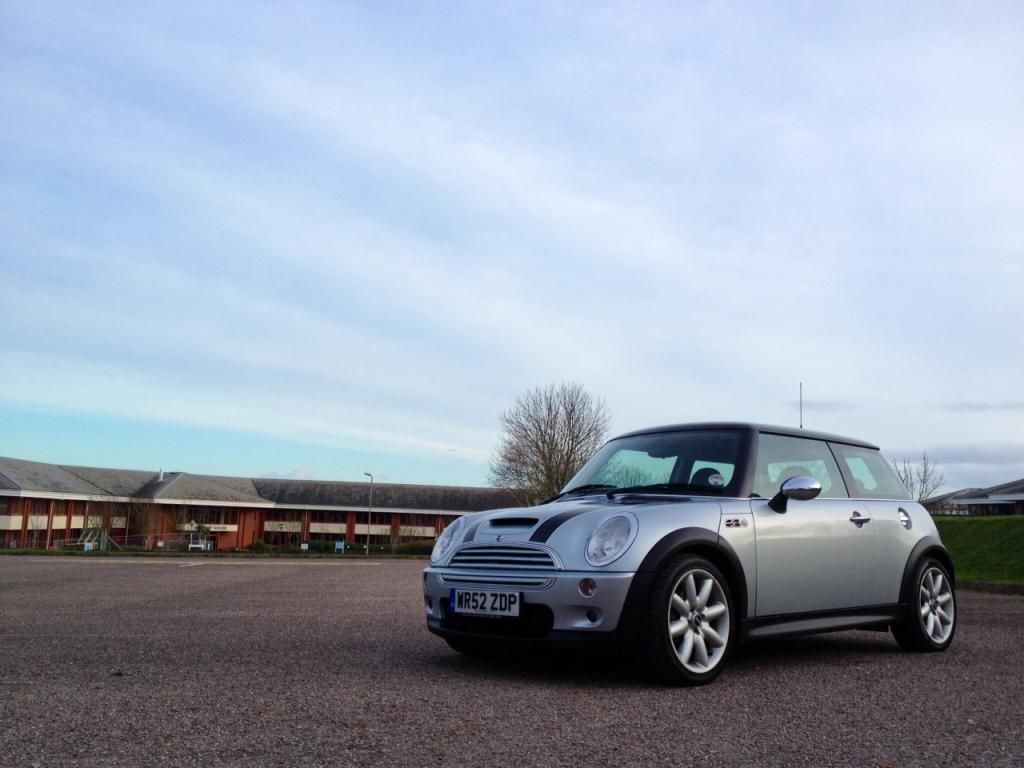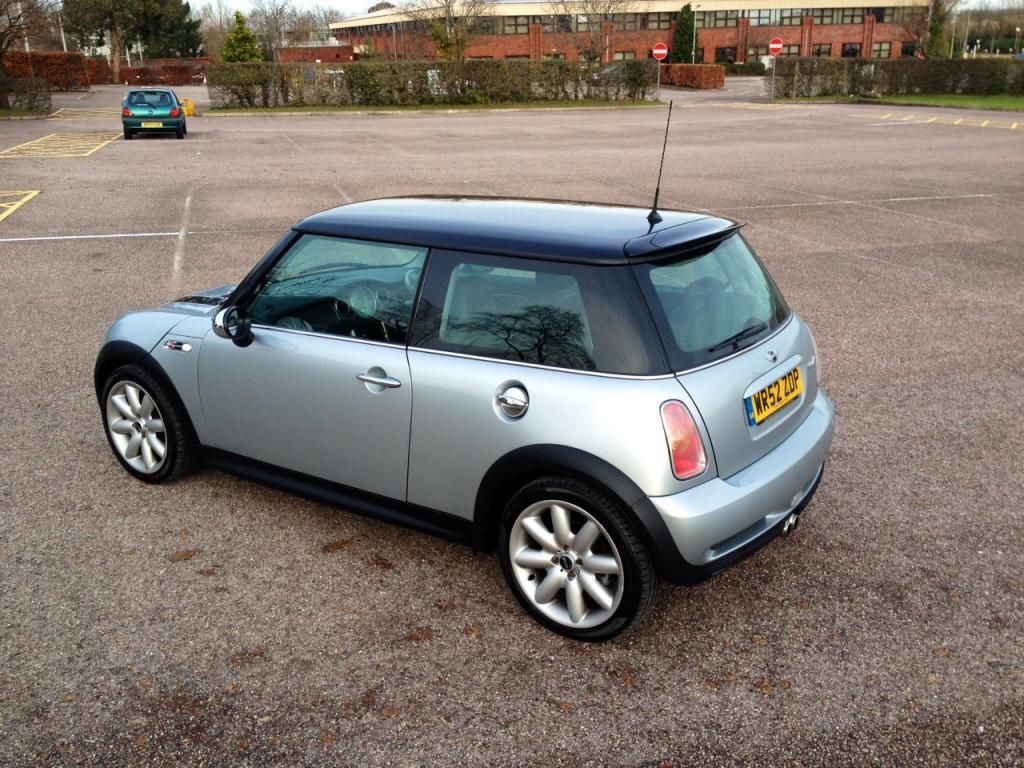 And how she looks now. All the work has been carried out by myself, with a little help from friends, forums and a trusty Haynes Manual.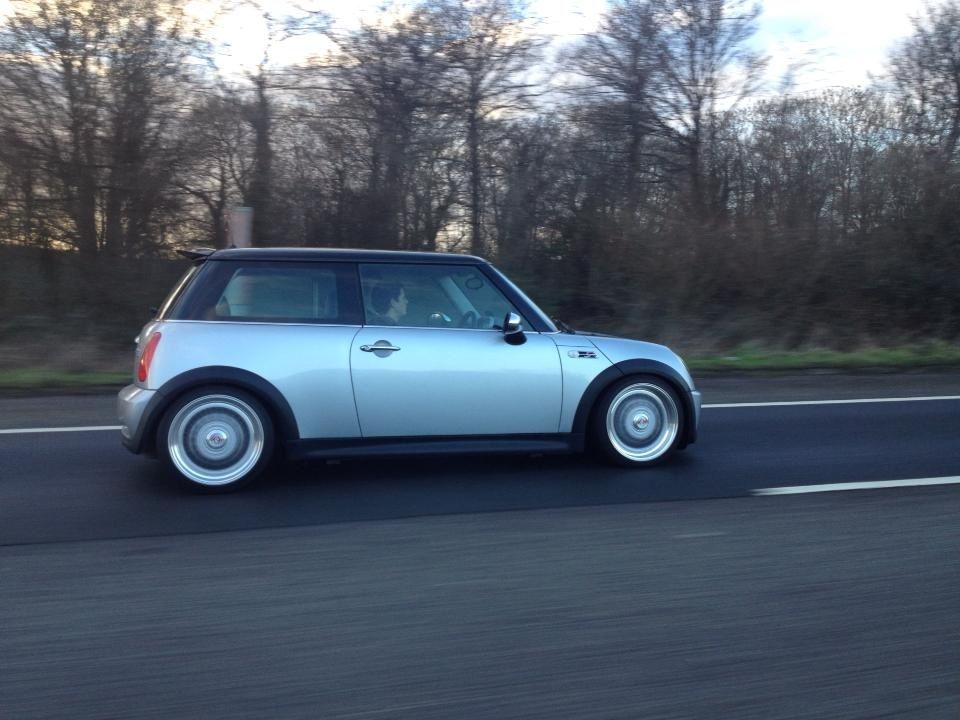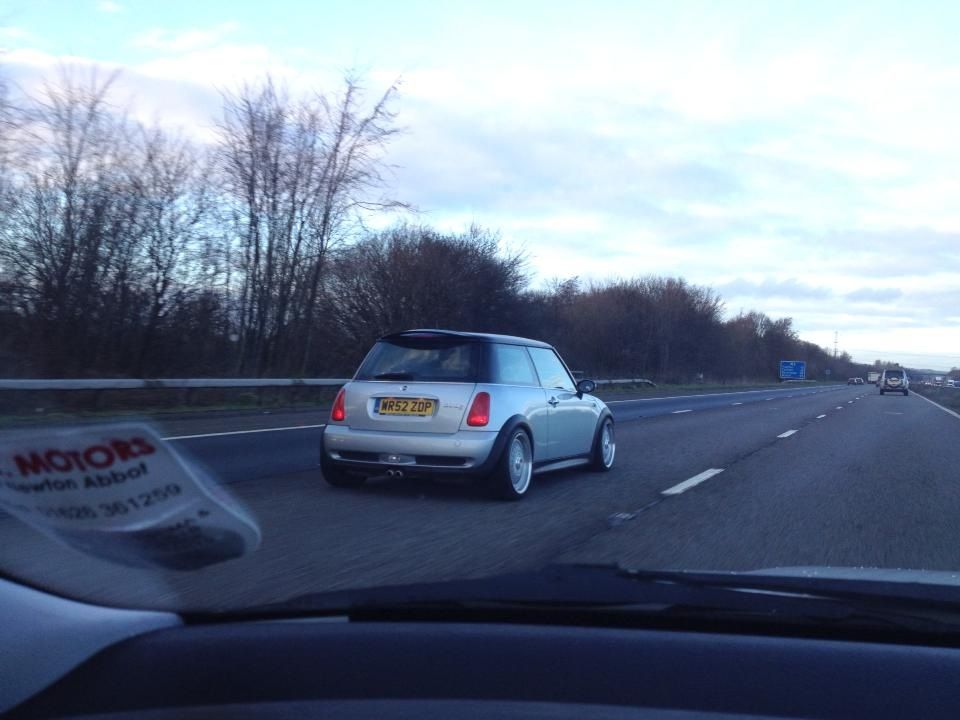 Wheels are Calibre Vintage 17x8 with a 205/40 tyre, so gives a slight stretch. Admittedly, they are not the best wheels and they have been on for about 3 weeks now and I've been to 3 meets so far. I tend to get bored quire easily so am already looking for a new set, but it needs to look good without having a mad stretch or crazy offset, so will probably have to order some from Germany or America...
Coilovers, I only went for a cheap FK set as I'm not fussed about ride quality... But I will say, the ride comfort is still an improvement on the run flats it did have!
The rear lights, I have tinted with an all red tint film. Not the best outcome, but they look good from a far. And yes, for the indicators to glow orange, I had to use green bulbs!
Number plate bulbs have also been upgraded to the LED SMD type bulbs. On mine i went for 36mm and they were a little loose, plus they kept flickering when they weren't even on, so I had to get a set of 39mm Canbus ones, which work perfectly!
Front sidelights i originally bought some square face white SMD 501 bulbs but me being me, didn't check the gap first, so obviously they didn't fit, but I changed them over for some amber 501's to give it that more US look.
Also, because I like the US look, I got a square front plate made up for the front. Makes it look a bit different and it's pretty neat IMO.
That's all for now, but I'm considering the 17% supercharger pulley upgrade and again, source a set of new shoes for her!
Might also tint the rear windows with a mid to dark smoke and vinyl the slats in the grill to black!
Anyway, that's me and my Mia for now!
Toby.