Discussion Starter
•
#1
•
When i got it it was standard as anything. No options, not even pepper pack!
since then she has had a lot of different looks!
i dont have a pic of when i first got her...but here is one of how she was...
but she had the standard 15" rims and no stripes or xenons!
first thing (regretably) was white stripes...and aero grille...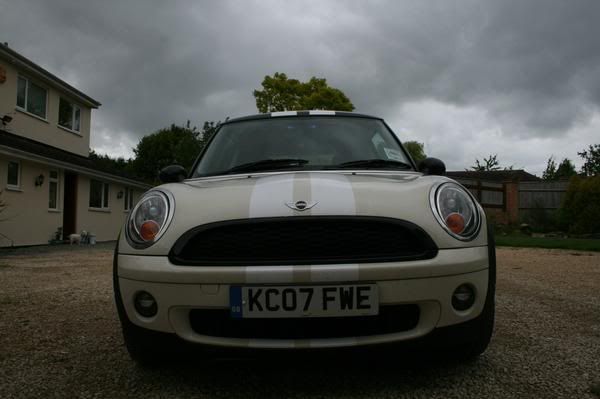 next stop...some 18" Inovit Aros wheels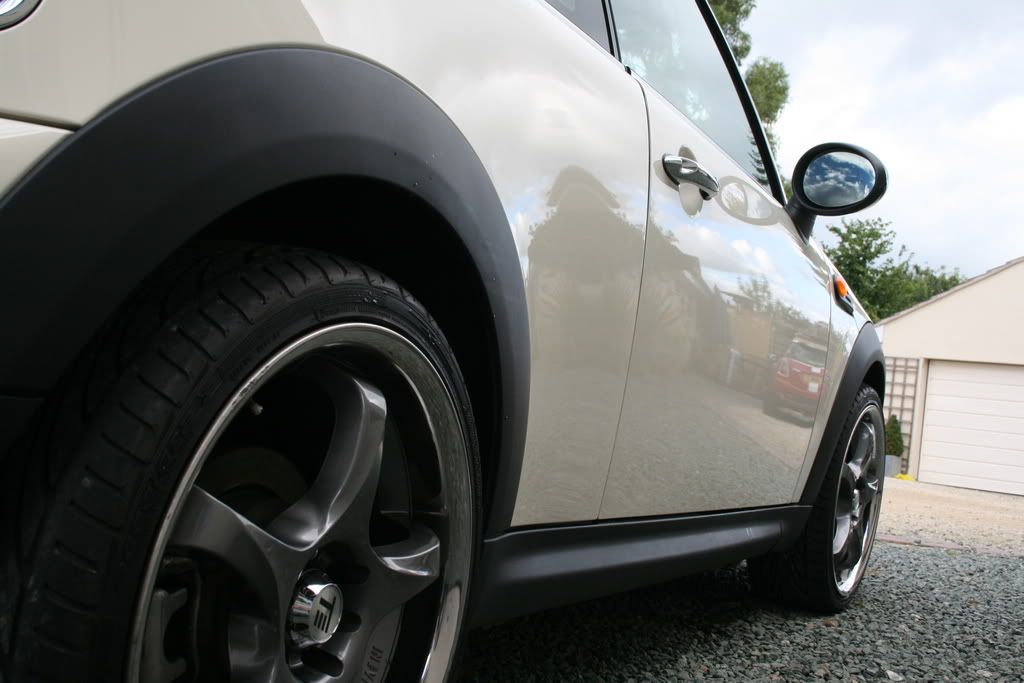 to keep up with the 'sporty' look...cooper S front end (which i painted myself woop)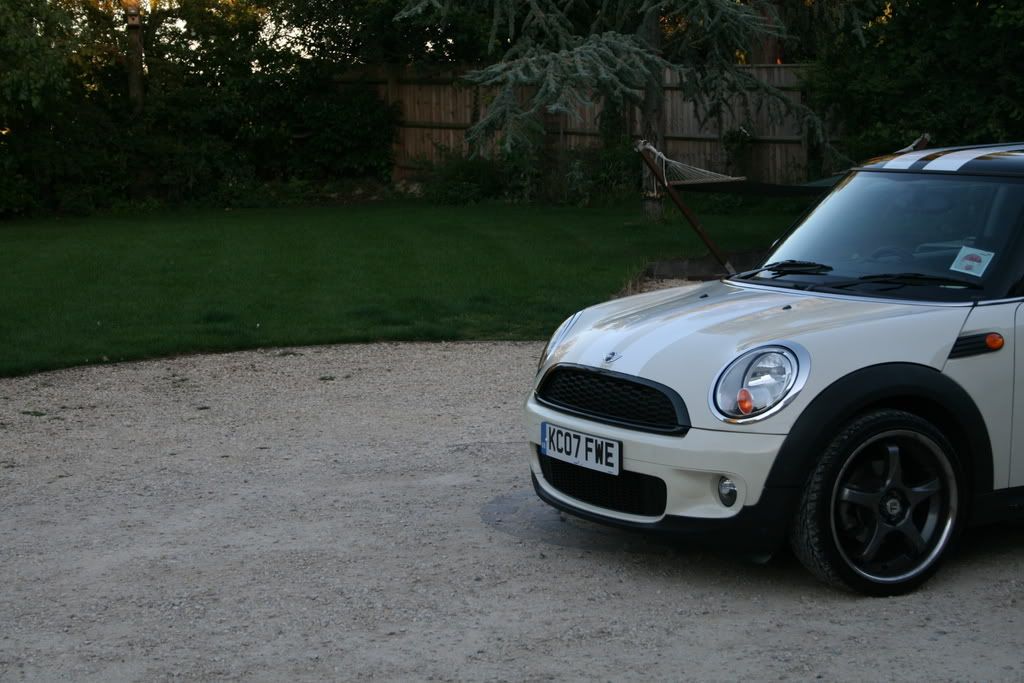 then lost the front arches...and buckled the 18s so had to have the 15s on the front
its hard to see the resembelance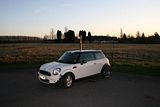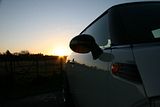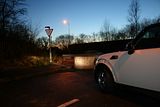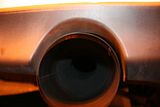 quite embarrasing really lol
after getting a flat spot on one of my 18"s and driving round with 15"s on the front and 18"s on the back for 5 months i decided it was time to get a new pair of shoes and a new look. this is when i found out that the bolts i used to put the 18"s on (M14x1.5) were the wrong ones and that i needed M14x1.25 so bye bye to the thread on my hubs and hello to a new set of hubs and wheel bearings!
Got the new wheels on....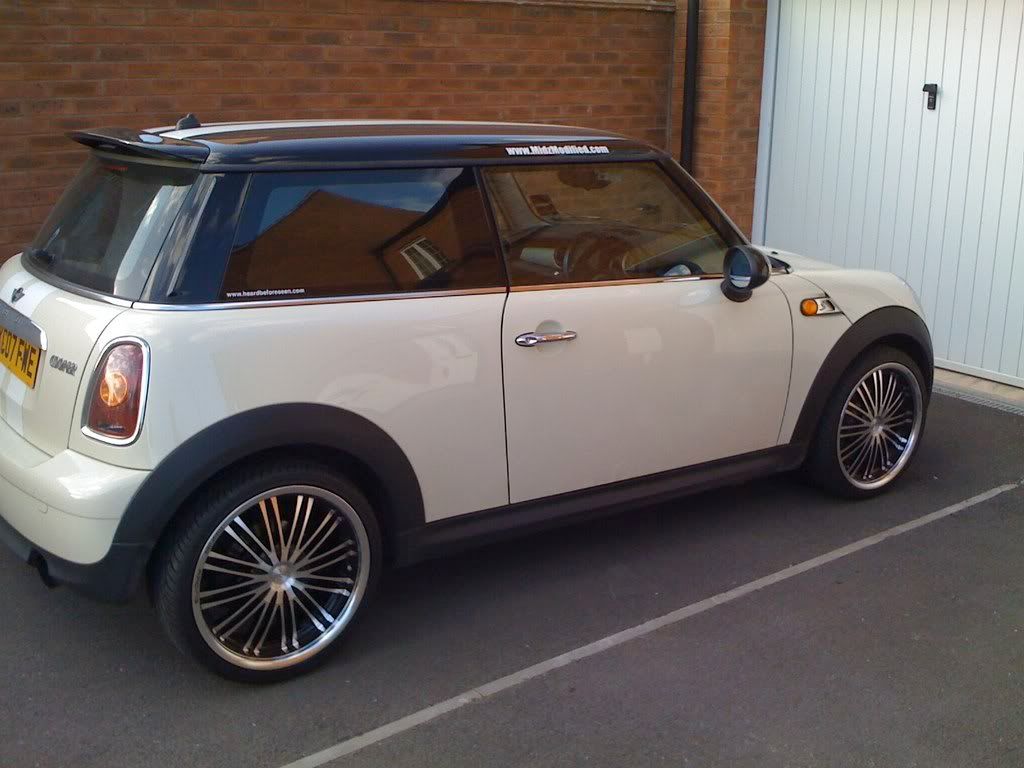 didnt look too bad like that but alot of room for improvement......so this is where the aero kit came in....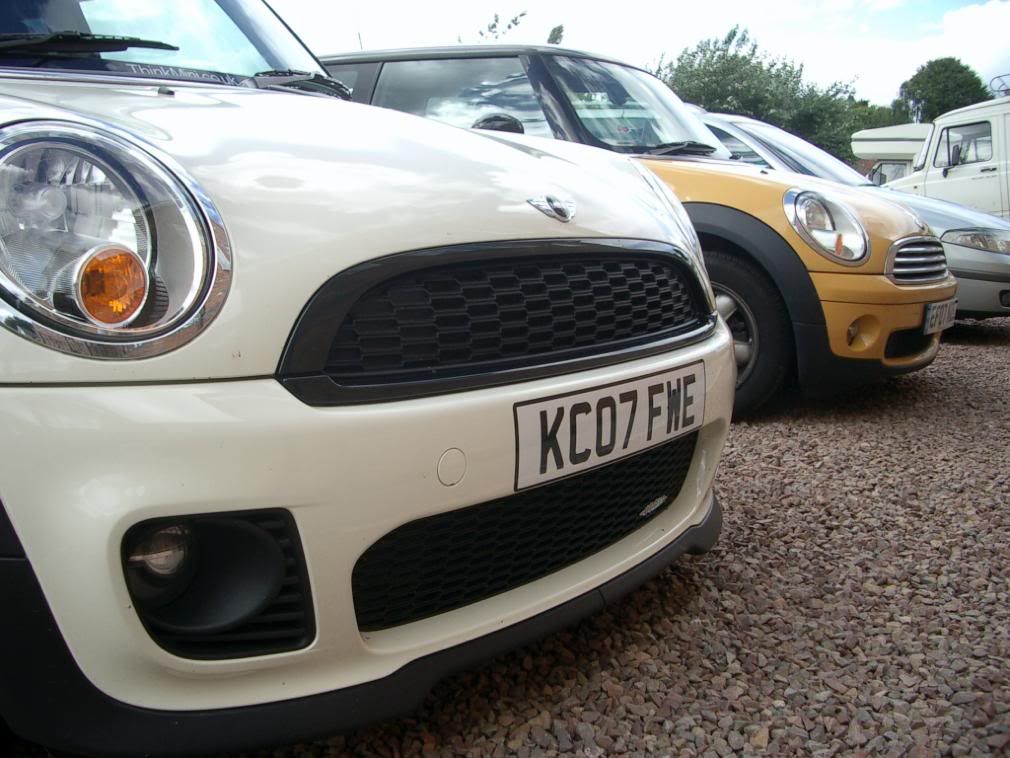 all lookes good...still something missing tho...so i got some chequerd mirrors...
not quite there.....so i got me some plastidip.....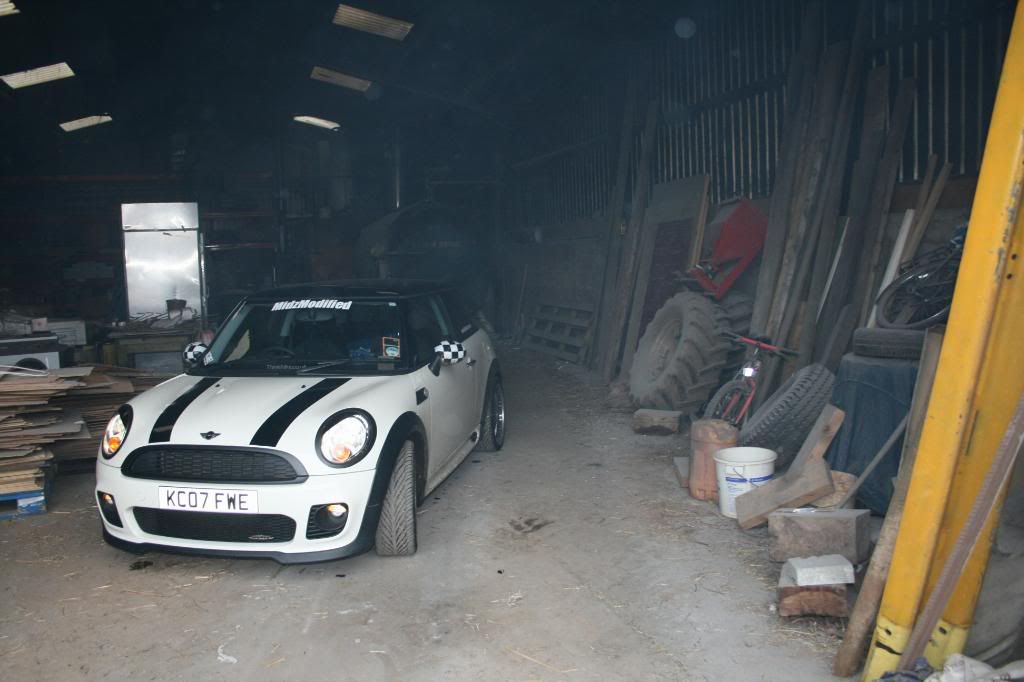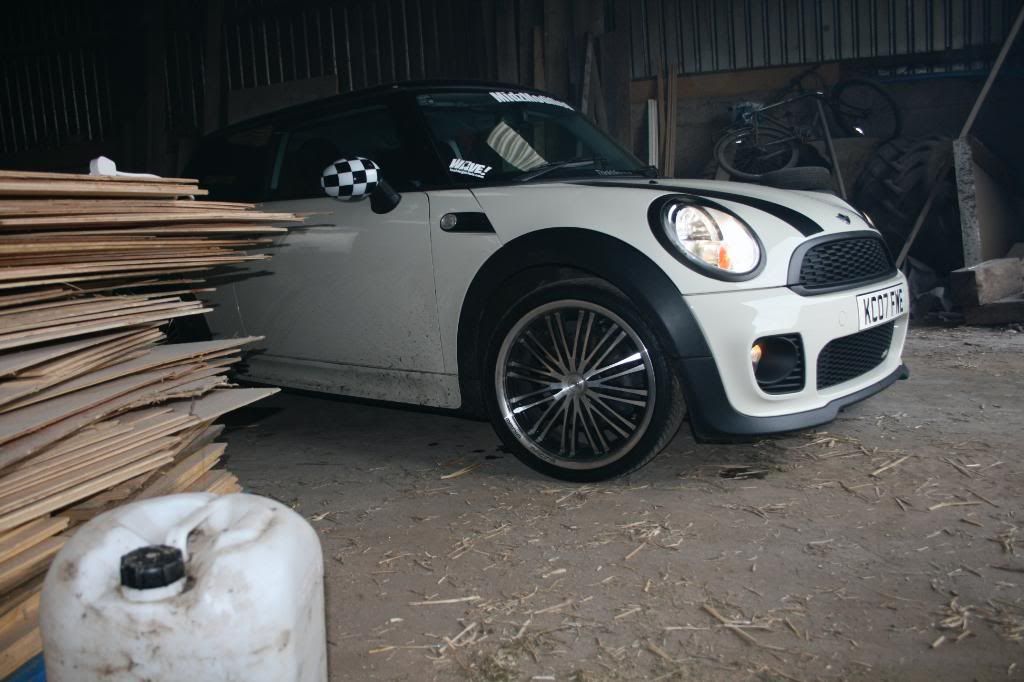 de-chromed baby! still not there tho! needs some more work. it will come with time im sure
hope you all like her....i do!
almost forgot the exhaust!
went from standard, to a 4" big bore (horrid i know), now to a 3" slash cut - custom made wolfrace
oh..and as i had the aerodynamic bodykit....i figured....why ruin the aerodynamics with a square numberplate plinth....so i got a stick on numberplate! (which is reflective!)
then the new wheels & 30mm KW springs
BREMBOS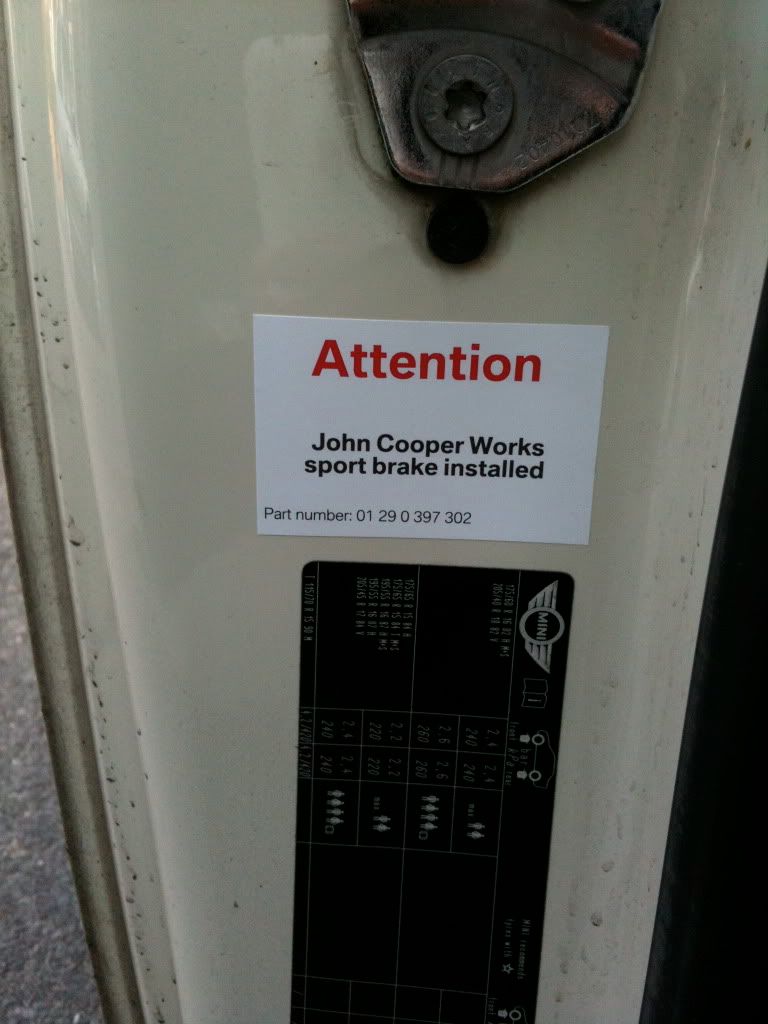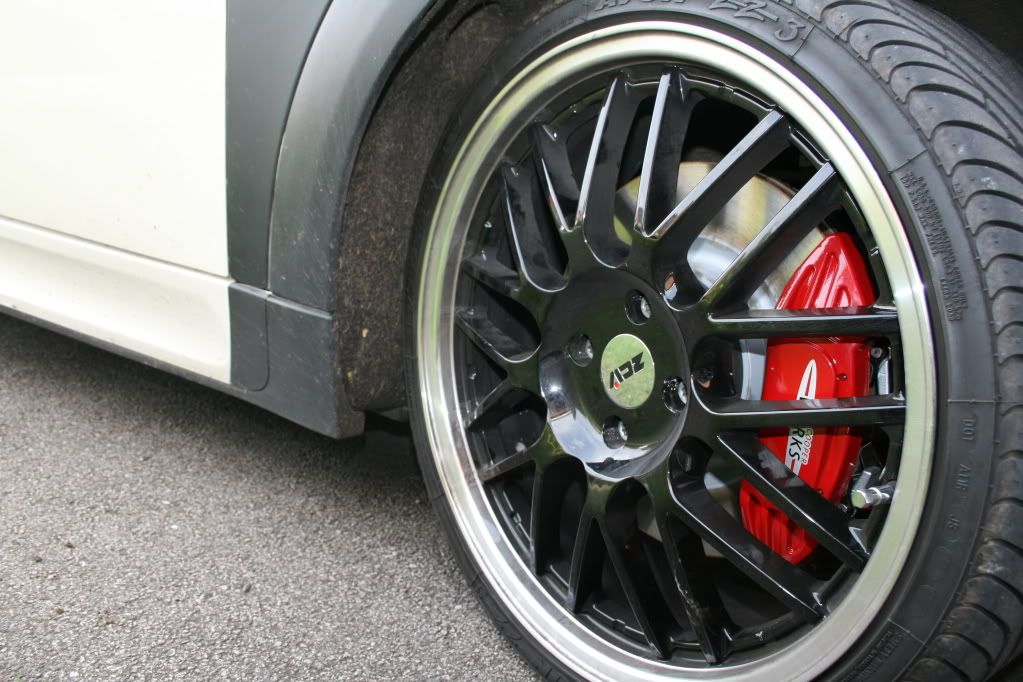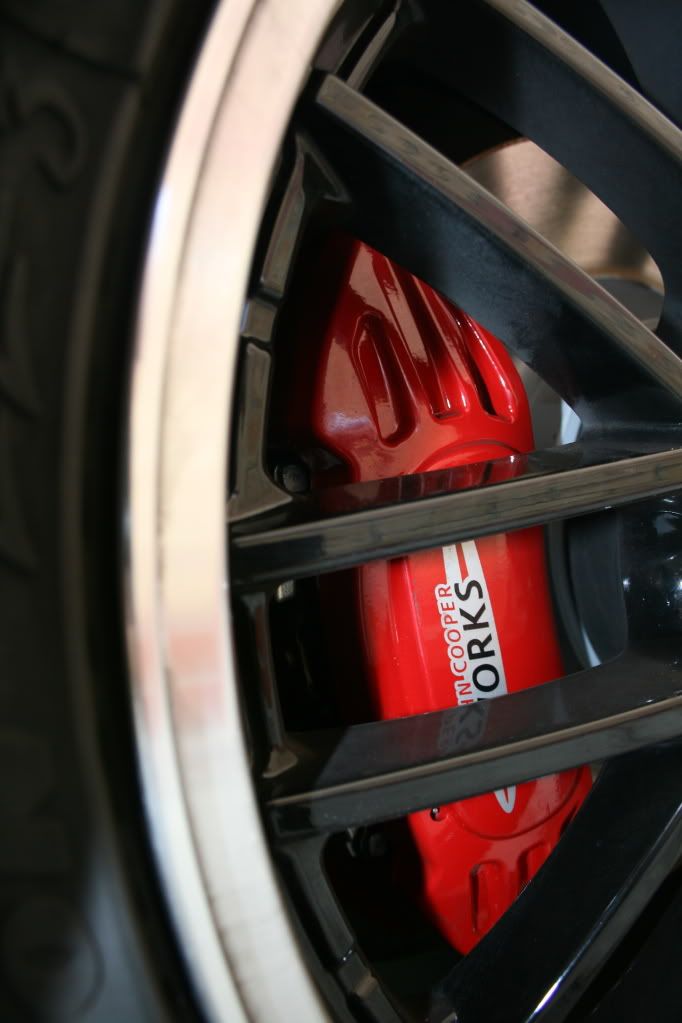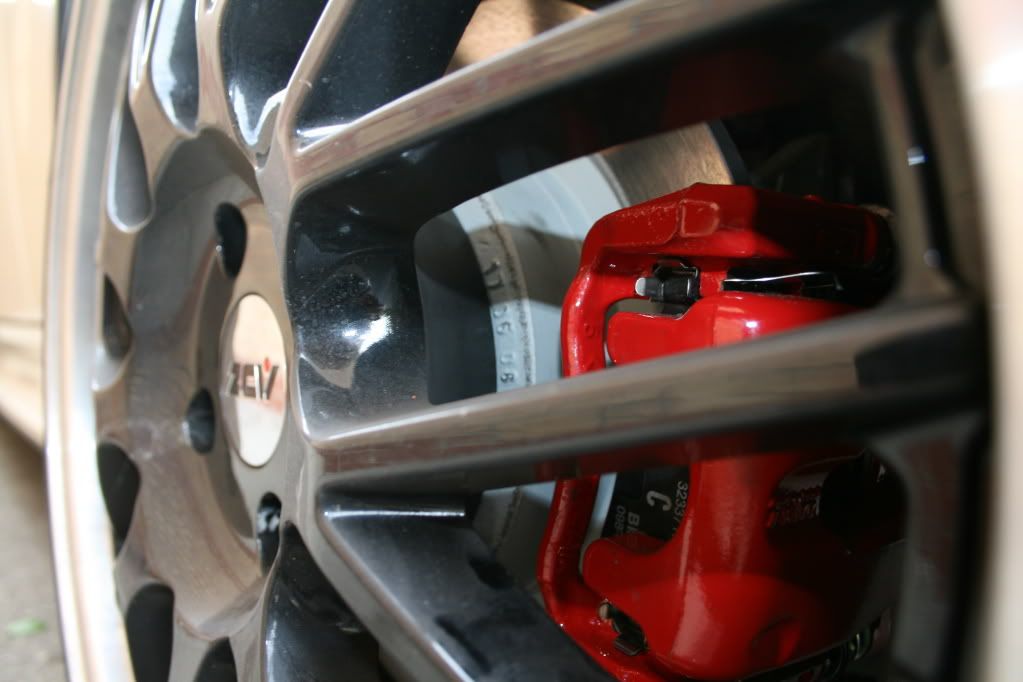 painted the boot handle PW
rear wiper delete and private plate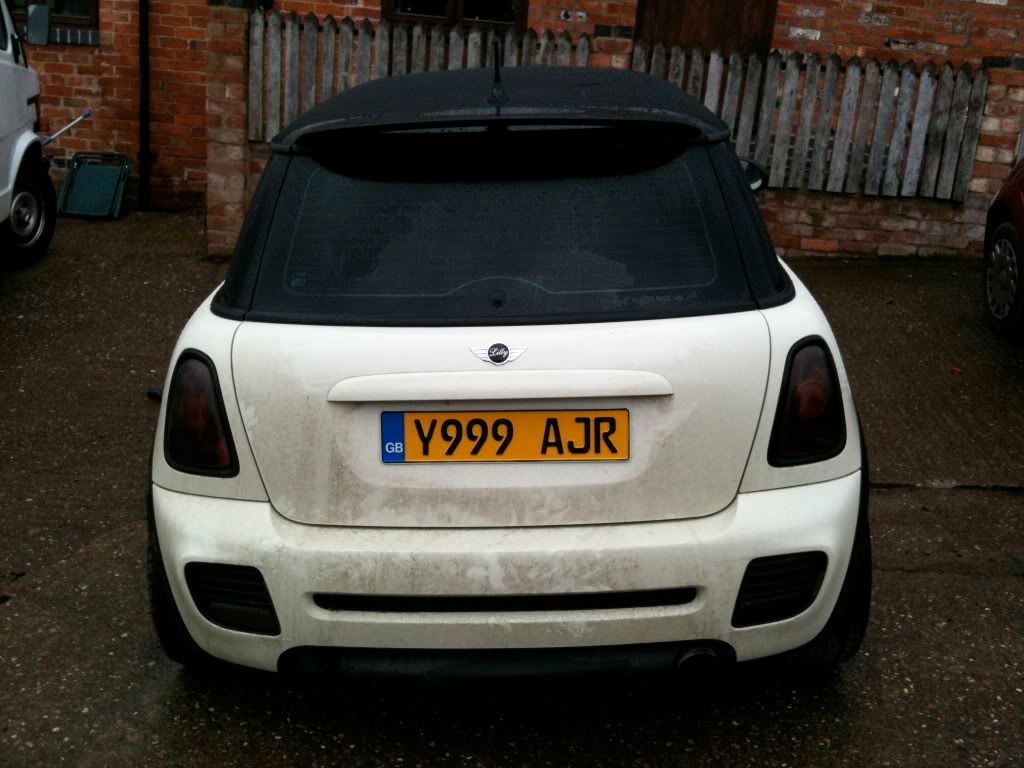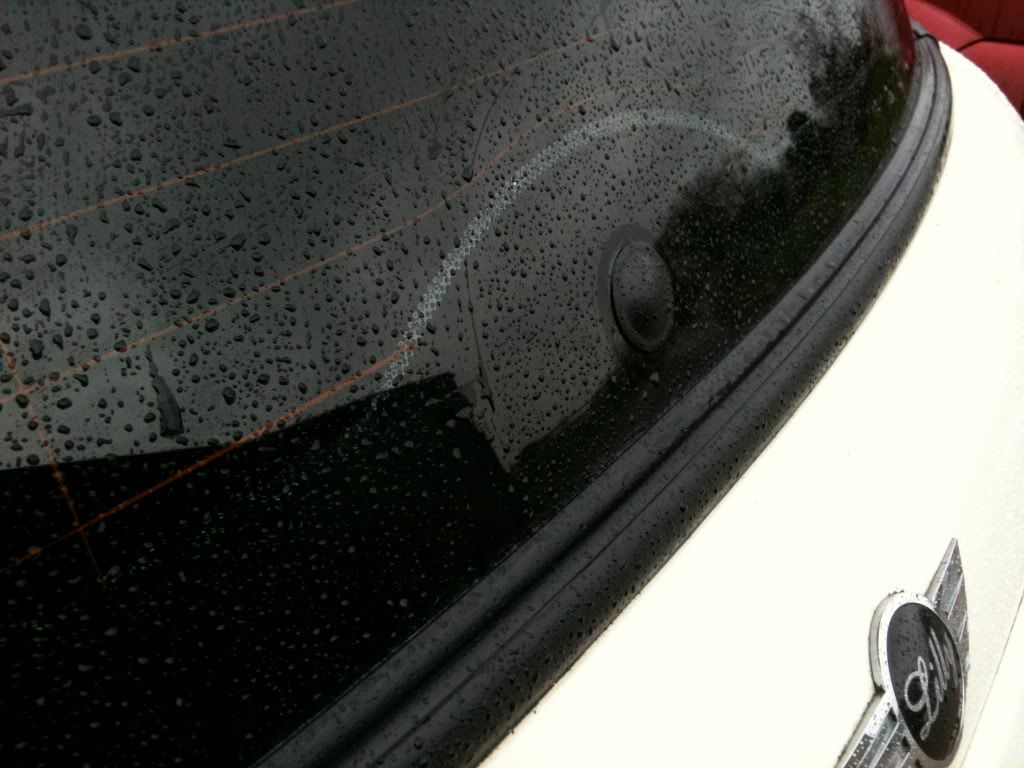 coilovers are coming on the weekend. then ive gotta save up for an audio upgrade!
sorry its a bit long but thats the story (or atleast most of it, im sure ive forgotten some bits)
look out for it in july - august MM magazine