After loving MINIs for years, I was lucky enough to get a facelift Pure Silver 2005 R50 One 2 years ago for my 17th birthday.
I never intended to modify the car at all, I wanted the car to look like it came out the factory.
I slowly started changing my mind, changing a few little things like adding stripes, spotlights, Aero spoiler.
Here's a picture of how the car looked when I got it:
I won't add lots of photos, as the changes aren't totally significant, here's the way it looks (without Aero front bumper):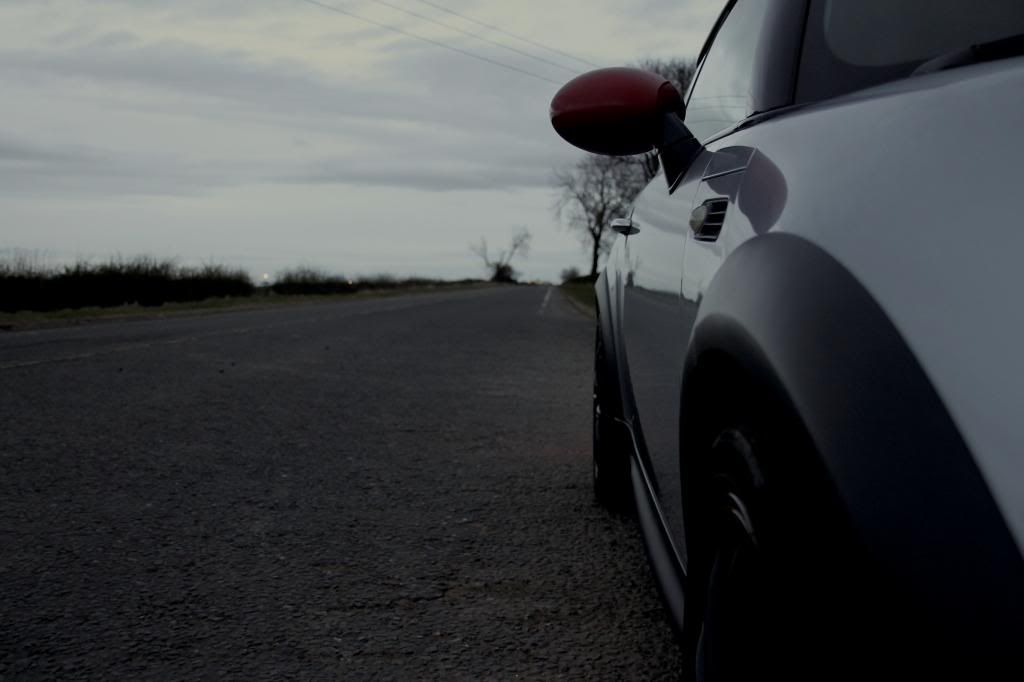 I came across a brand new Pure Silver Aero bumper with grilles last week for 140 notes, had to have it. Massive improvement over the stock R50 bumper! A few photos from a nice drive over the North Yorkshire Moors we had on Sunday: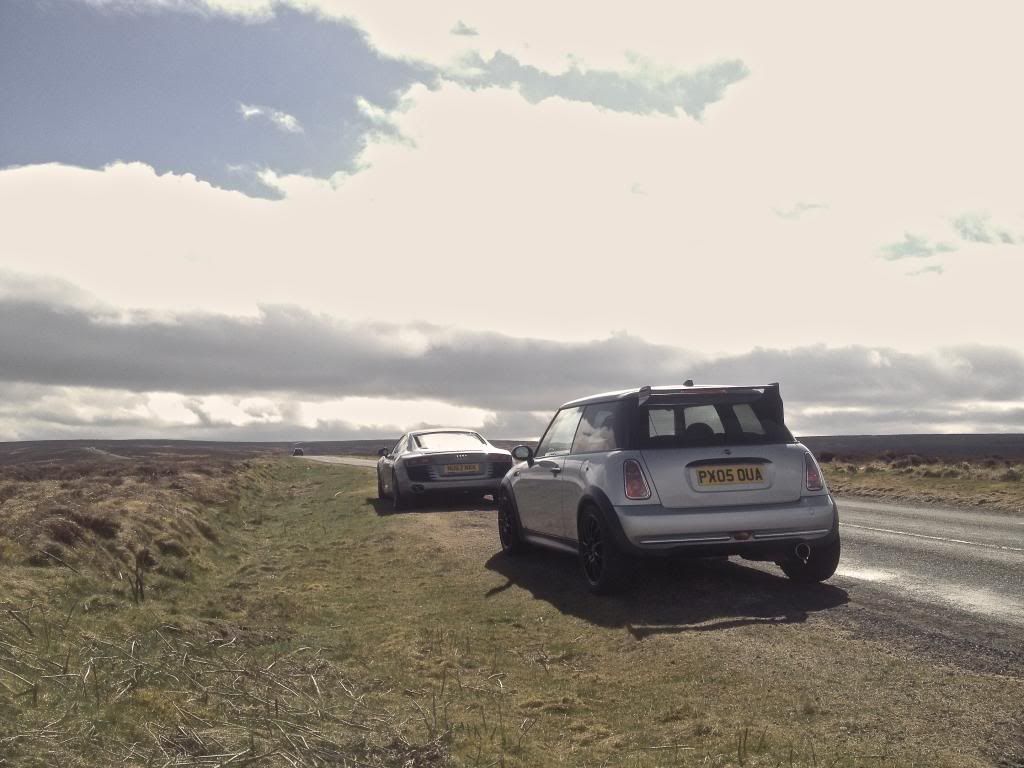 Lucky to have these kind of roads 20 minutes from home.
Nothing engine/performance wise other than a Scorpion cat back exhaust due to impossible insurance quotes at 19.
Mods so far in order:
Black roof
Chili Red mirror caps
Cades bonnet/bumper grilles
Clear side repeaters
Shelby stripes (need to come off)
Aero spoiler - now replaced with GP Replica Wing (JP prototype wing) bought from Loz.
Gloss black spotlights
Team Dynamics Tornado wheels.
Scorpion non resonated cat back exhaust
Dechromed belt line
Dechromed headlight rings (carbon)
Dechromed boot handle (carbon)
Black MINI front badge
JCW carbon dash
Alcantara handbrake & gear gaiters.
Carbon speedo/rev counter rings
Carbon downtubes
Rear wiper delete
Lowered approx. 40mm (Koni springs - can't afford coilovers and the stock R50 wheel gap was slowly killing me)
Cooper S side skirts
Debadged
Carbon wrapped door handles
Aero front bumper.
Unwanted mods:
New clutch
New gearbox
New power steering pump
New engine
:crying:
On the lookout for Aero skirts as I think they'd hugely change the look again as the bumper has done.
I would like the car lower, much lower, but speedbumps on my daily journeys are already a problem, splitter is scraping several times a day and has already started to crack.
Let me know what you all think! I'm already preparing for the criticism flooding in :lol:::getcoat::