Having dabbled in Stage Rallying in the past, we had gone through a range of Rally Cars, with an eye on the budget. This brings issues as you end up spending more time preparing the car and bringing it up to specification that you are happy with than you do rallying.
Having moved into new MINI's for racing we did a deal on a package which meant we managed to get a second challenge car (sold my LOTUS :crying
with a range of spares.
The idea being stick to common wheels/tyres/suspension/engine for both cars to reduce costs and space for spares etc.
So why a challenge car?
They were run in pretty much road trim, which for a stage car that must be road legal and therefore a car tax'd and MOT'd with full cage, KW suspension, plumbed in extinguisher,race ready is a good starting point.
A race car and a stage rally car are subtly different so it will need the following:
External:
Brake and Fuel lines moved inside
underbody protection including sump and Tank guard
Raise ride hide for tarmac rallying
Mud flaps (compulsory!)
Internal:
2nd hand held extinguisher for co-driver.
FIA in-date seats & Belts
Rally Trip Computer
Nav foot rest
2nd horn button
fixing for 2 spare wheels
So the car with 7,500 miles on the clock (they didn't do much road mileage), some pics: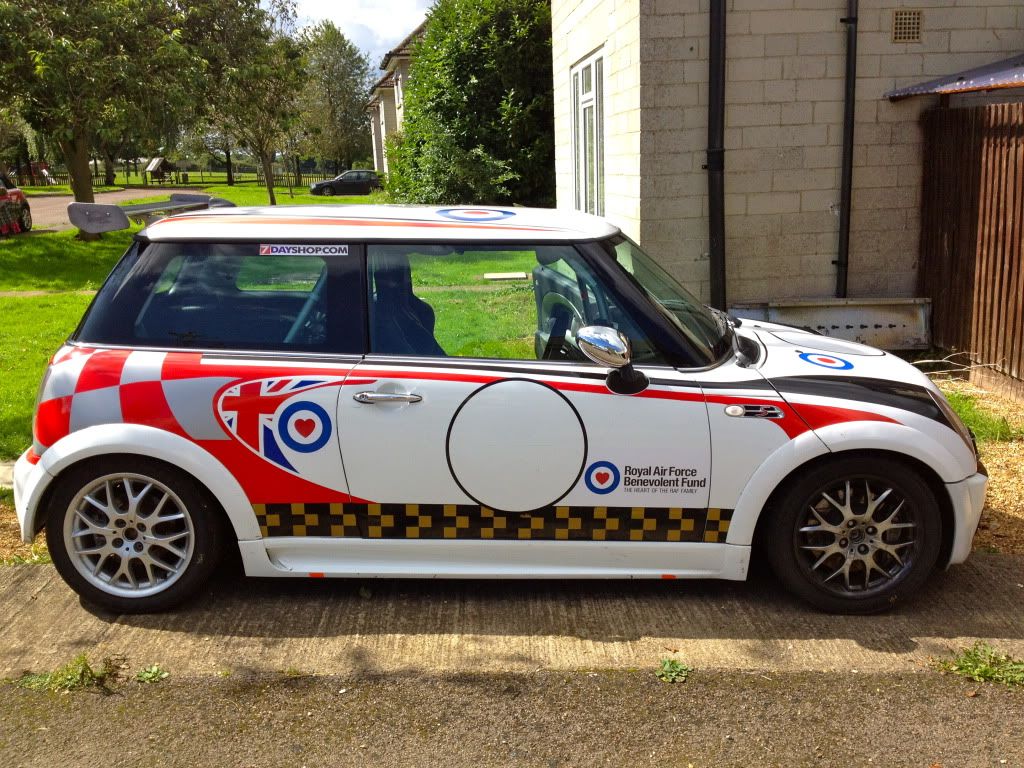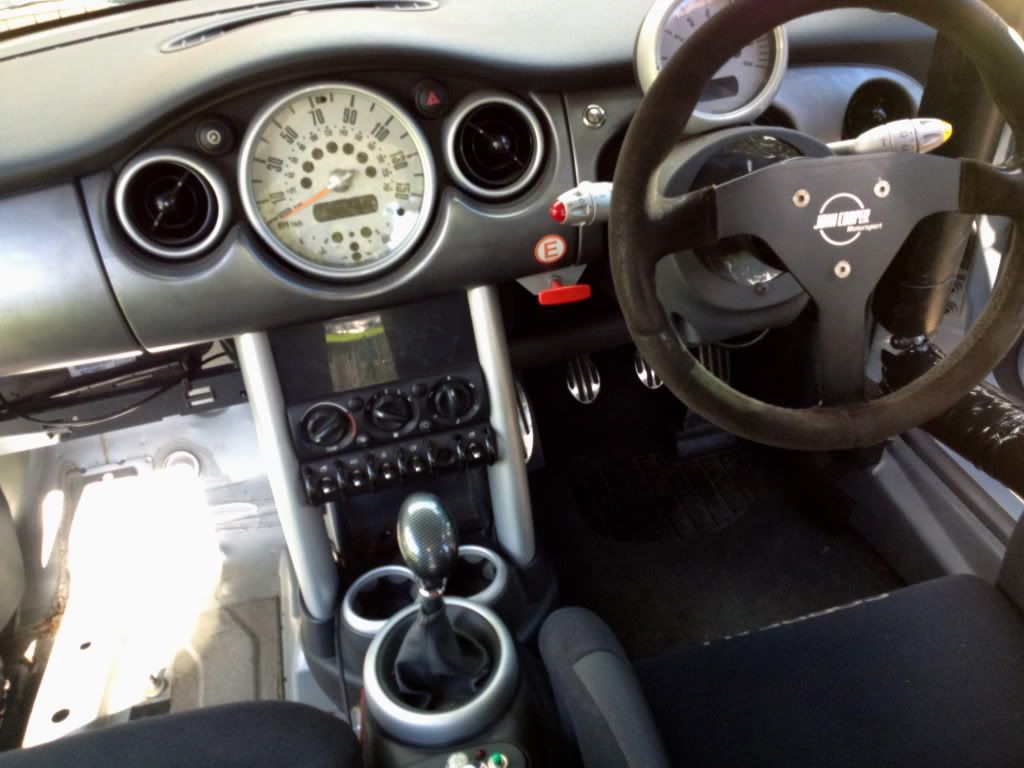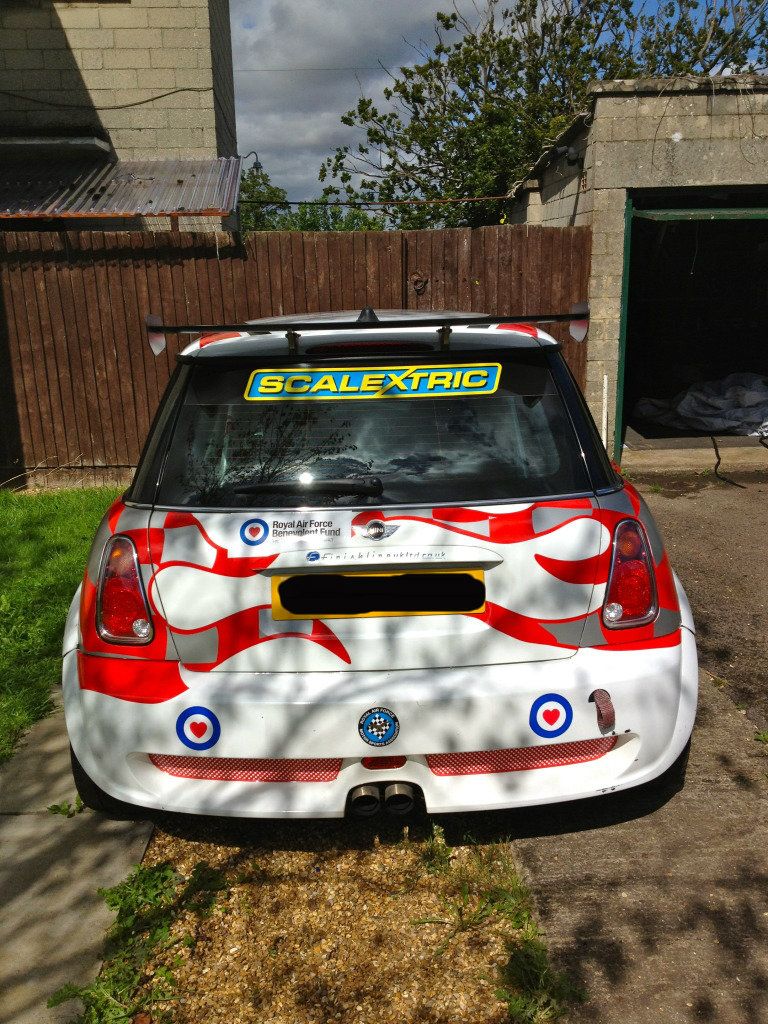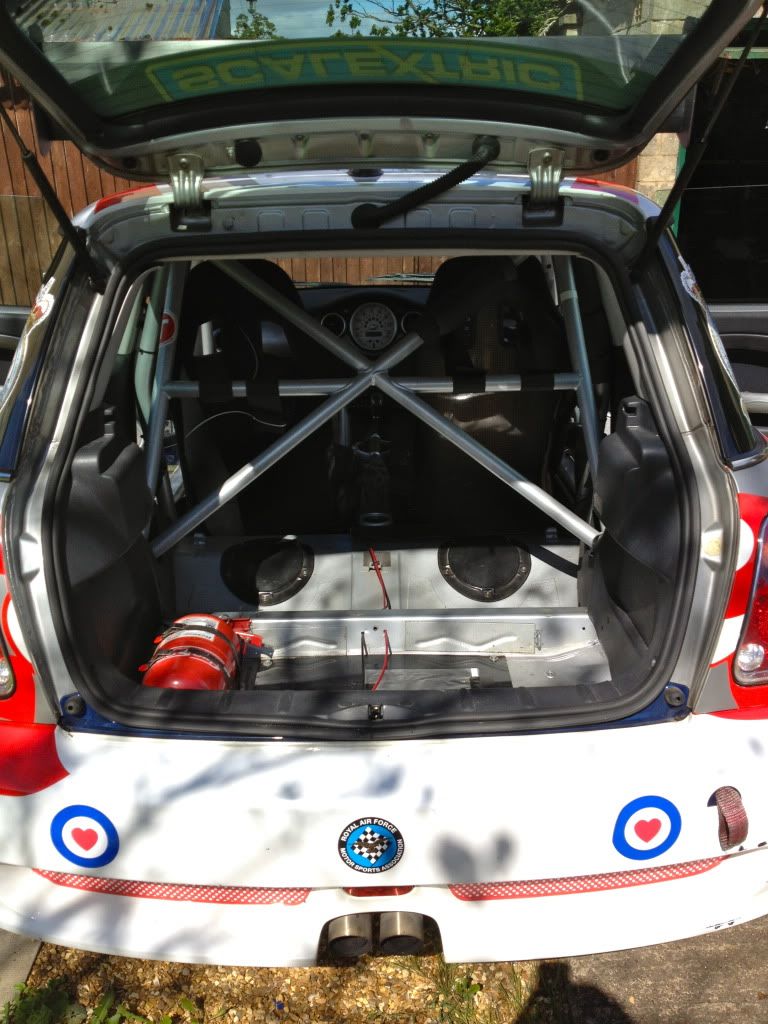 This will be a 12 mth project as I am off to College for a year, so long term, which won't exclude using to for some track days etc to exploit the 2 seats