Discussion Starter
·
#1
·
I thought it was about time I posted up about my '03 Hartge MCS
Bought in 2005 in standard condition apart from the Hartge 210bhp tuning kit, which apparently consists of a remap & a 15% pulley, a Milltek mani & exhaust was also fitted at the same time by the previous owner. a good starting point.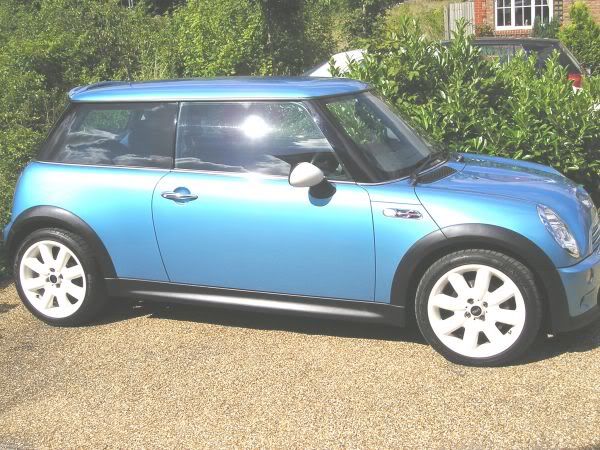 I joined MINI2 to learn more about the car & at that point there were no plans to do any mods:tongue_smilie:, of course, that didn't happen. 1st off was a set of Fox RS3 wheels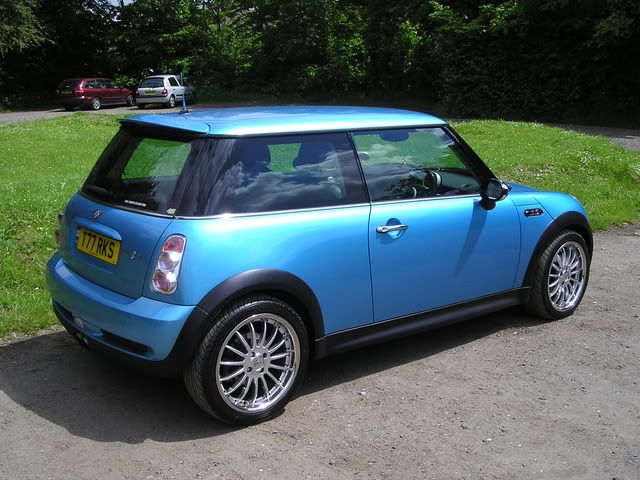 The modding bug struck quite badly so over the space of a couple of years quite a few bits & bobs were fitted/changed. Full Aero kit, leather JCW/Sparco seats, window tints, black tinted rear lights, a couple of visits to Phil at Mini-Pirate resulted in a Roof Zipper decal, carbon look:tongue_smilie: headlight rings/bonnet scoop & belt line. My all time fave wheels were bought as well, Dare X4's, quite rare, I think only 50 sets were ever made with the MINI fitment. Also quite rare (at the time) were the Vented A Panels, bought from an ebay seller in Hong Kong, being cheap old fibreglass reps they were a right bastard to fit, I think they look the nuts though:thumbup1:. Another mod not often seen is the Palo Uber Carbon (real:thumbup1
Fibre Wing extension. Carbon fibre dash/cup holders/trim rings & a 3 spoke steering wheel also fitted.
More pics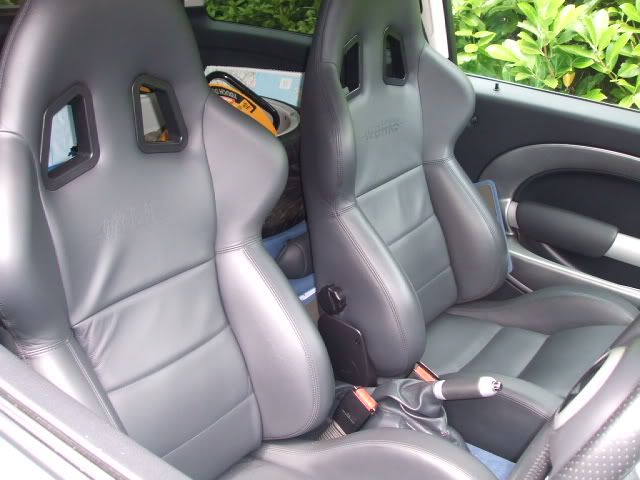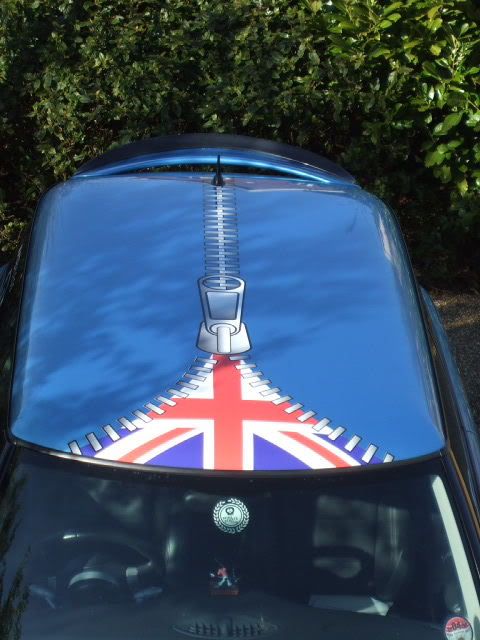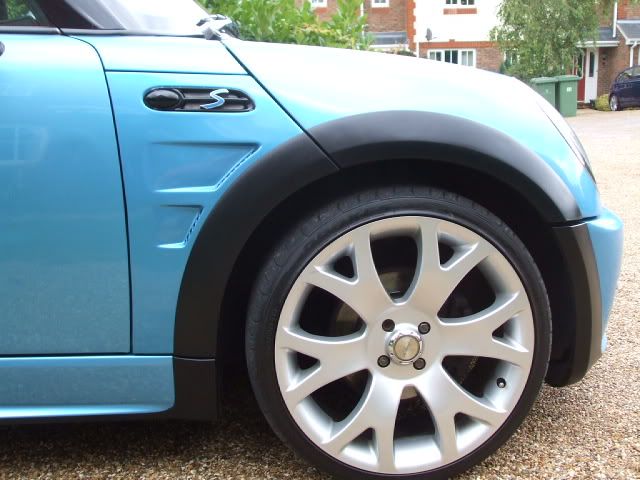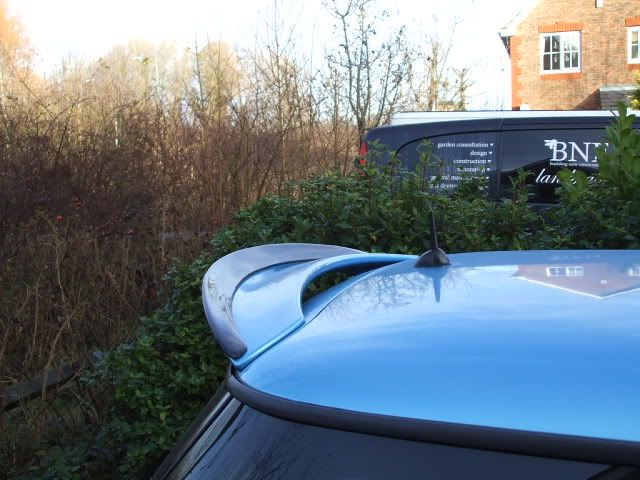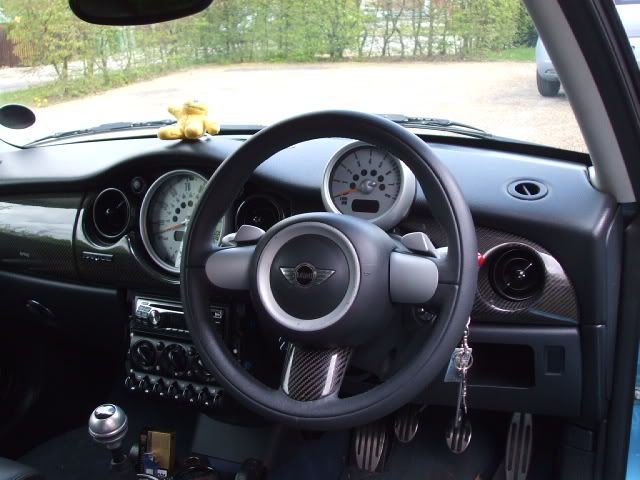 The engine bay wasn't forgotten either, GTT CAI (now replaced by Dave F Hybrid:thumbup1
, GTT upper strut brace, GRS Intercooler, Mini Pirate high performance 'eyes'.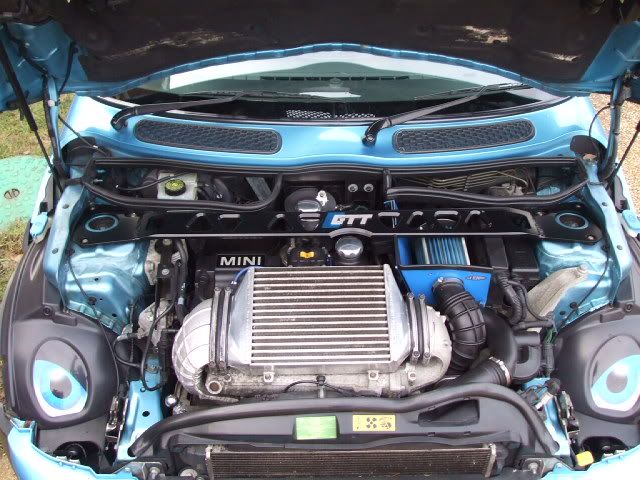 Late last year/early this year the car had a couple more mods, the ride on the 18" Dares + 35 profile tyres was getting too much over the terrible pot holes around where I live (Surrey), so a call to Ben at Rare Rims & a couple of days later a new set of wheels arrived, 17" Rota Sub Zero's:thumbup1:, made the ride MUCH better & also leads into the next planned Mod.....some lovely R56 Jcw Brembo brakes (thanks TDLC:wink
, with the car being lowered on KW springs it looked sooo much better.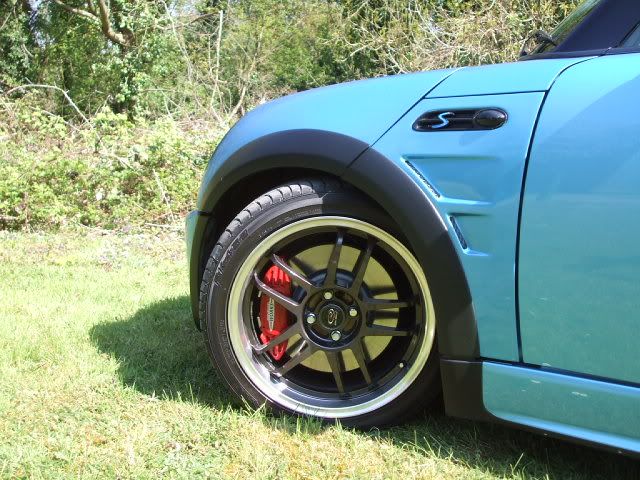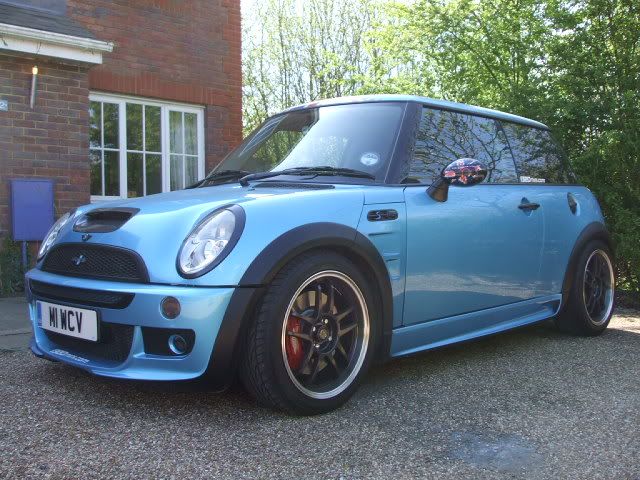 Only real track time the car has seen was last year at the 'cough cough' :tongue_smilie: totalMINI Top Gear Run, not a real track day as such (no overtaking:thumbdown
, but at least we got to drive the famous track, did get up to 95mph at one point though:laugh:, commentary by my impatient son :lol:
http://www.youtube.com/user/?gl=GB&hl=en-GB#p/a/f/0/rpZs1o0so80
When up at 1320 to get the brakes fitted the car had a run on the dyno & a pleasing 196whp was seen, I was well happy with that.
Future mods??? At the moment only a set of coilovers are on my wish list.....
Sorry it's a long post guys :tongue_smilie:
Cheers
John