So thought I'd chuck up a project thread as it seems to be the done thing on here to introduce myself and my car
I've moved to the mini world as the track bug had bitten hard and tracking my last car was no longer practical. Running 420bhp / 440lbft it was a riot on track....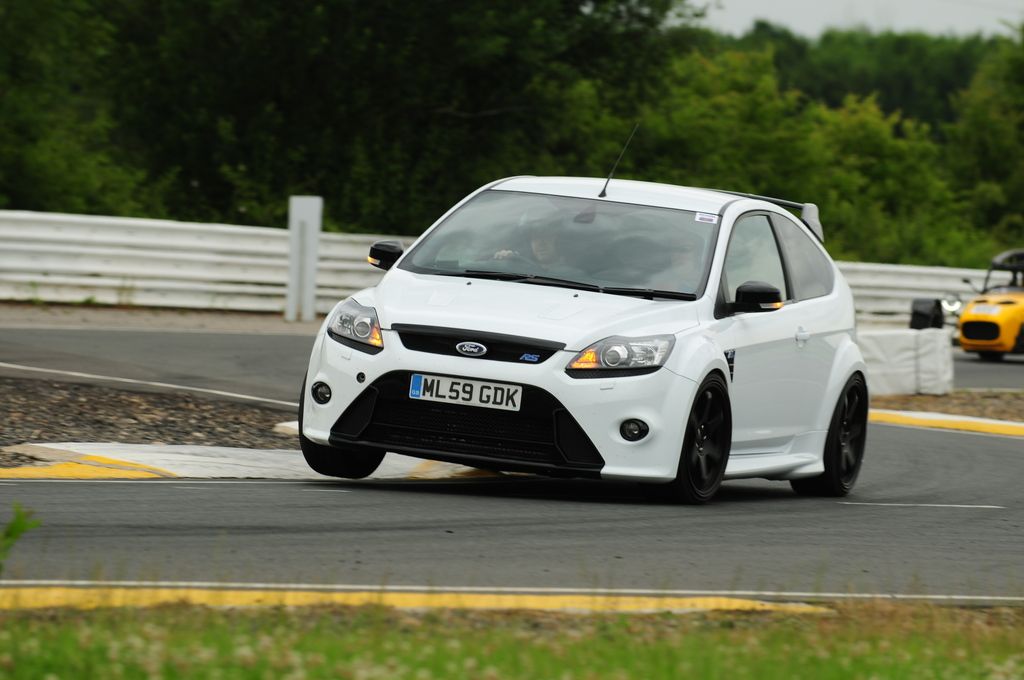 As much fun as it might have been for the last couple of years it was just to heavy and went through tyres and brakes at a rate I was no longer willing to pay for.
So that led me onto looking for alternatives. The Focus had bags of character so I wanted something else characterful to replace it
Having never owned a supercharged car before I'm hoping that the mini and it's supercharger whine can fill the requirement of characterful and keep me interested in it
So this is what I've ended up with
A 2002 cooper s with 5 owners and 58k on the clock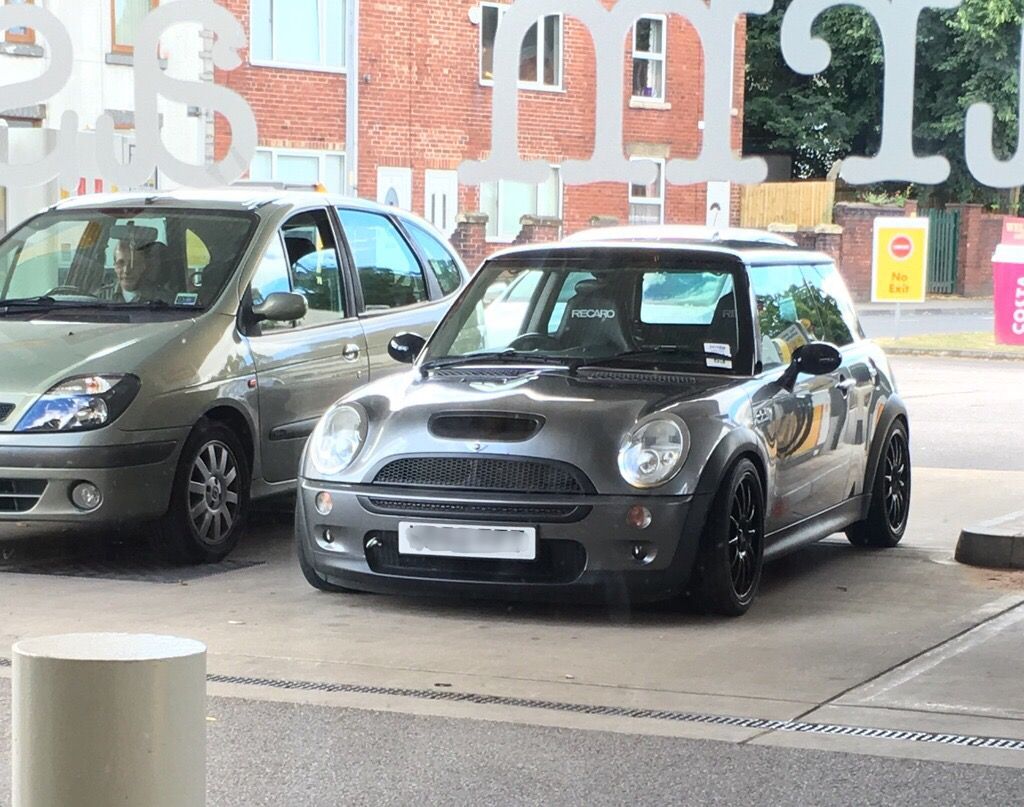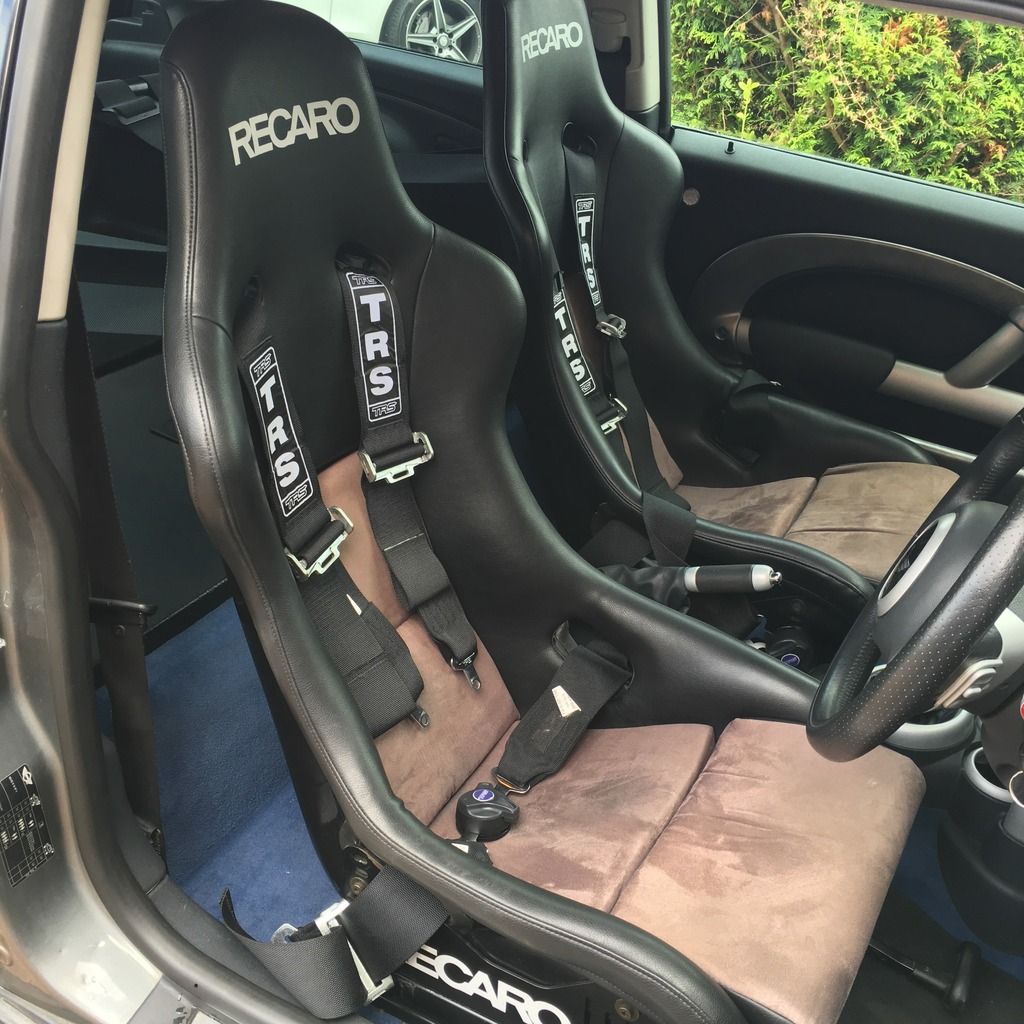 Cheeky snap taken just after picking it up and what will be its 1st of many fuel stops. From 6ft away looks amazing. Any closer it has a few tell tale signs of its age but in reasonable condition.
Spec list is decent (although since buying and spending some time on here the branding associated to a lot of it isn't that well received).
Cars Spec
GT Tuning 260 kit
P-Torque Remap (260 bhp with supporting graph but more on that later :sad
Optimised bypass valve
High Temp Iridium Spark Plugs
GT Tuning Top Mount Intercooler with GT Tuning diffuser
GT Tuning Snoot Boots
GT Tuning 17% Reduced Supercharger Pulley
GT Tuning Reduced Drive Belt
GT Tuning Twin Bearing Idler Pulley
GT Tuning Induction Kit
GT Tuning Exhaust ReRoute Pipe
GT Tuning Manifold
GT Tuning Stage 4 Cylinder Head
Schrick Camshaft
440cc Fuel Injectors
BC RM coilovers
AP Racing 4 pot 304mm brake kit
BF Goodridge brake lines
Rear Seat Delete
Recaro Pole Position Seats
TRS 4 point harnesses
GT Tuning Strut Brace
GT Tuning Lower Chasis Brace
GT Tuning Rear Upper Chasis Brace
Atomspeed Air Intake
Life with the car hasn't started as I'd have hoped.
The price point I was buying at I knew I'd have a few niggles but work and family commitments and the fact my only trusted garage is fully booked until mid September has meant progress has been slow going on the mini.
So what's happened so far?
Some of this
To find bits like this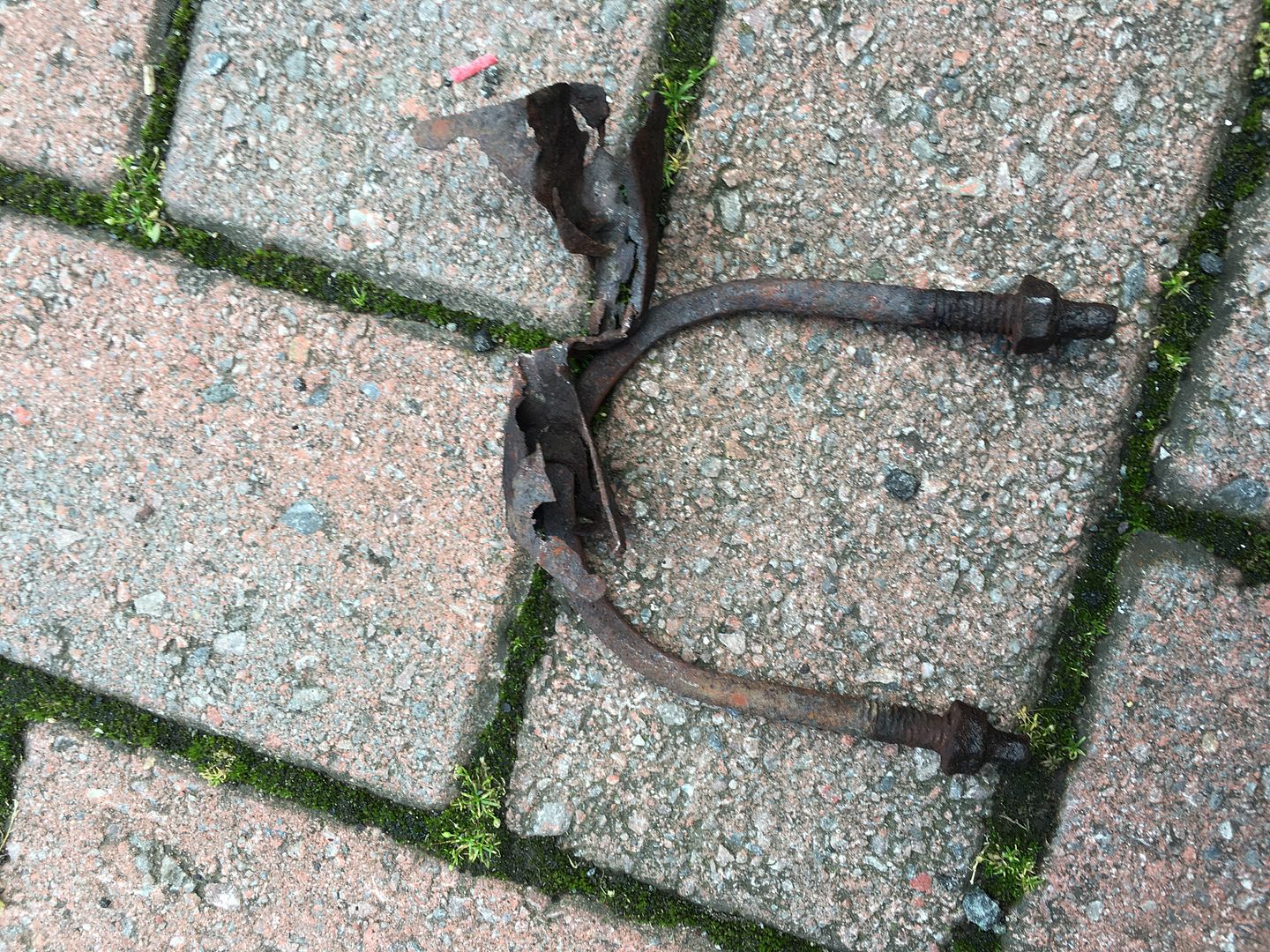 It's also been for a trip to the Dyno to check its health and power outputs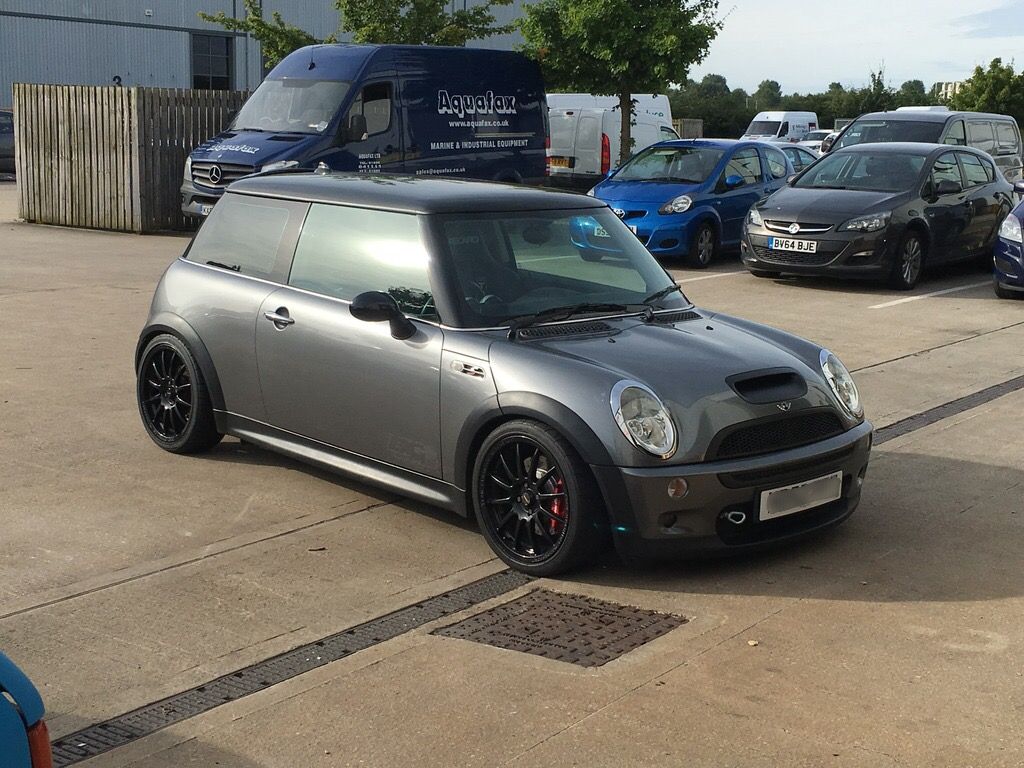 And made nowhere near the power it should've.... But at least it's healthy :crying::laugh: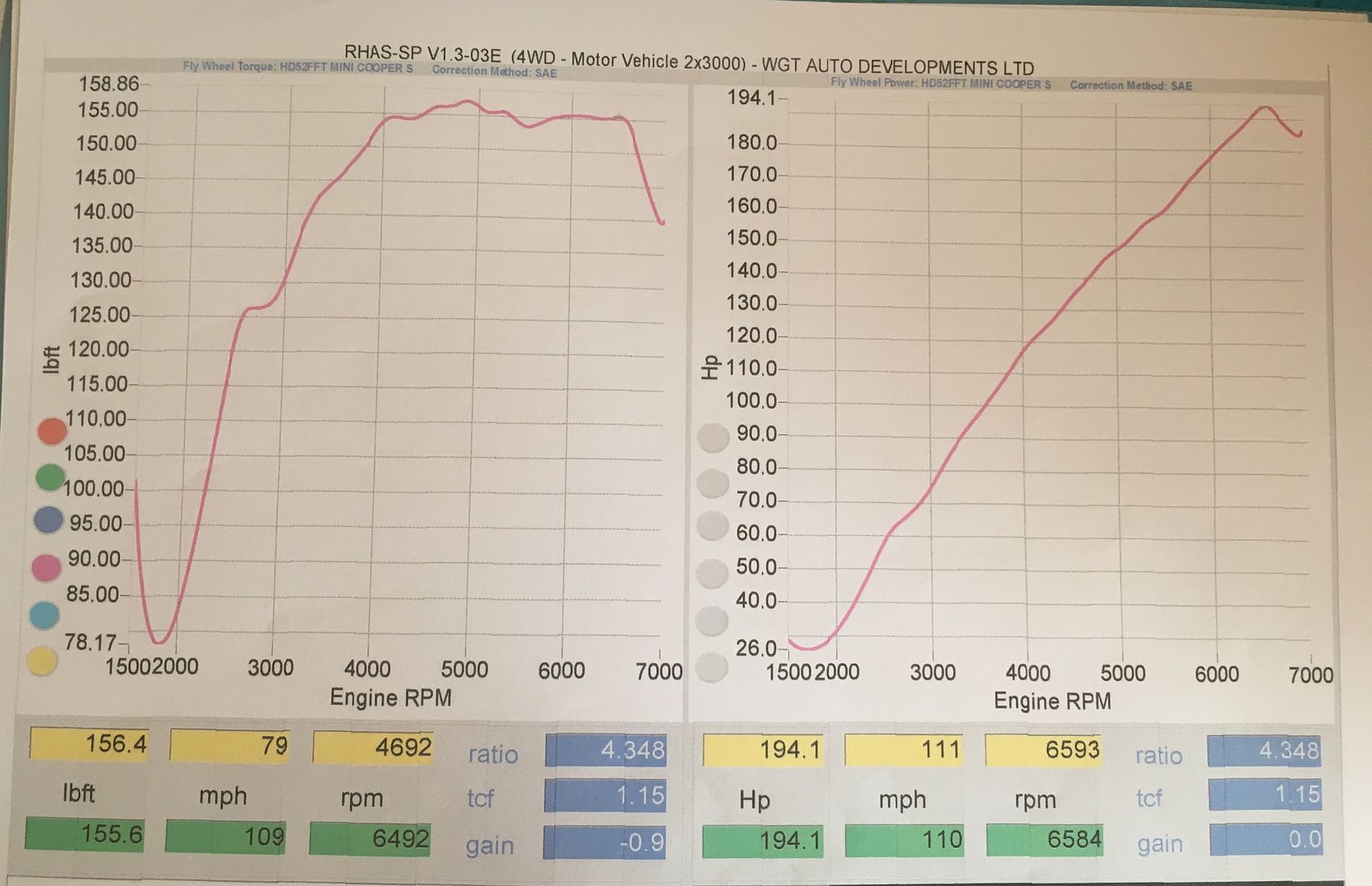 Since then Its had its open air filter binned for a standard airbox and some boost leaks fixed and an Atomspeed scope added...... And it is feeling much nippier
Bits to go on over the next week or so
Pagid RS29 Font Pads
Mintex 1144 Rear Pads
New inner ball joints
Federal 595rs-r's
Orranje airbox
And a service
Future plans
Keep it mechanically in A1 condition really
Track the fuck out of it
Safety Devices Rear cage
Back on the Dyno to check health and power again
I'll try and keep this updated with any changes, additions, repairs (most likely :huh: :laugh
and most importantly updates from trackdays with findings and experiences from them