4 new tyres today, got rid of the winter tyres off the front and just about legal tyres off the back, this morning after a bit of rain it was apparent the winter tyres were going to have to go as I steered one way round a roundabout and the car wanted to go the other
anywy got myself a set of part worn but near as dammit brand new continents contisport contact 3 all round, all with 9mm of tread for £240 which is damn good money in my opinion!
while I was in the tyre bay I removed my hooky spotlights that were full of water, the car looks strange without them now! I've got a new set to go on tomorrow weather being well, to be honest I could fit them now while I wait for them to fit the last 2 tyres but I can't be arsed!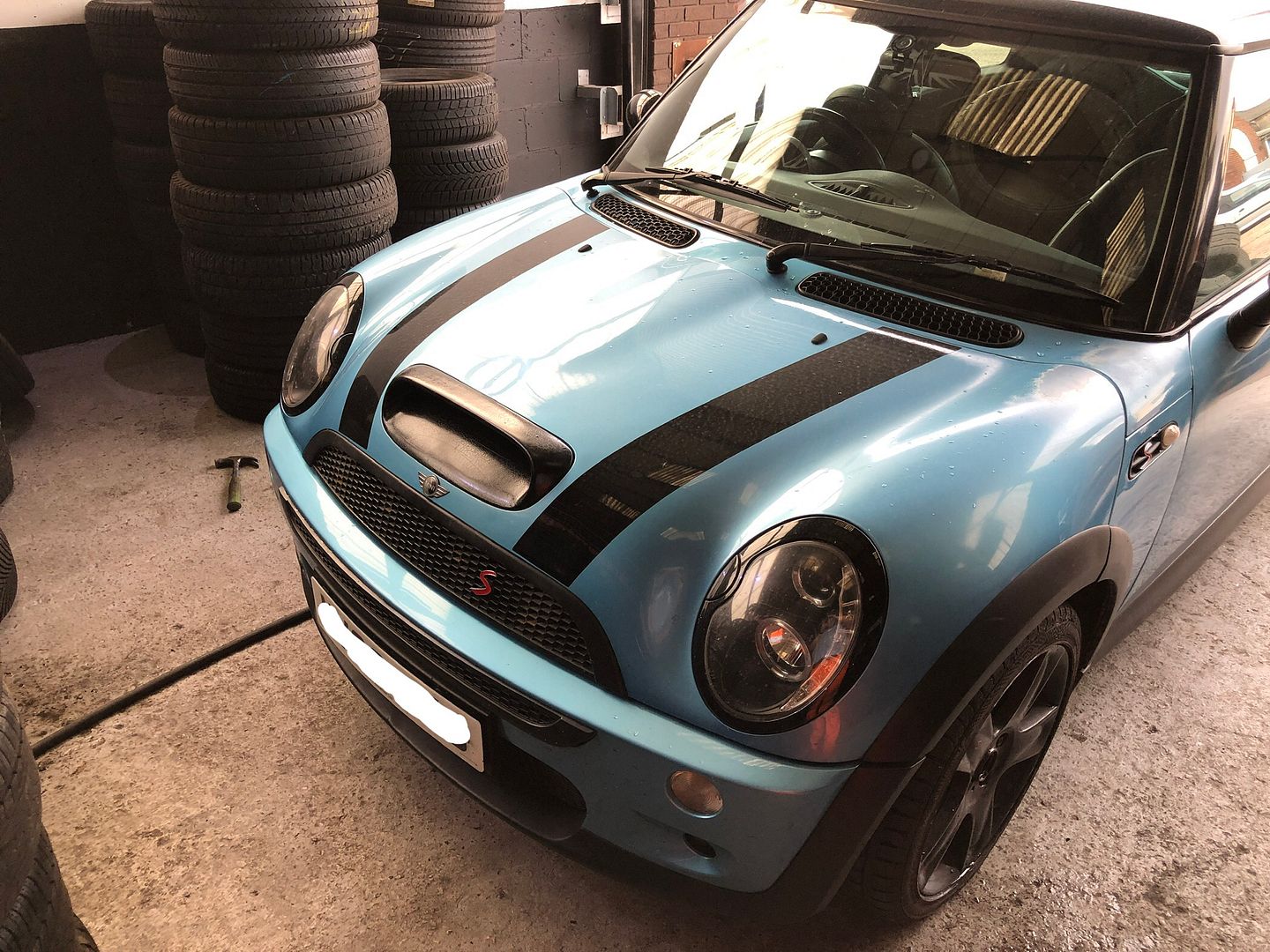 The other thing I noticed is over the past few weeks While the car has been parked up in the sun the tops of the doors have started to look really scratched, while I waswaiting I ran my nail across the area and the white scratches came off with very little effort, this is the same side that was exposed to the sun while it was parked up for 2 years before I bought it so is faded compared to the other and there is a mark on the bonnet where a tree has rubbed the paintwork, I suspect this side has been lightly dusted and the 'scratches' are in fact the laquer peeling off
I suppose I should look at getting that side sprayed up at some point or look at a new bonnet and door and get the rear quarter looked at
spoke to sean too about getting it in for the bottom end work then get it over to 1320 for the new injectors and remap
one of the places I work has a nice ping private road Leading up to it so the other day I set up my WiFi obd reader and the fourstoke app on my phone and did a non scientific 0-60 time trial, managed to do it in 7.4 seconds Which is non too shabby with a heavy me driving!