Discussion Starter
·
#1
·
I've mentioned this car a few times in the thread about my R53 and so as to not get confused between work done on this and the other one I thought I'd start a new thread
this was the first mini I bought and the one which caused me to get the cooper S as I wa buying bits for it and found the Cooper sat in a barn at someones farm!
I gave £1100 for her from a bloke I buy bangernomics cars off, when i chose it it was a toss up between the mini or an immaculate 1999 rover 45 for £400 which in all fairness was in near original (rust free) condition with 60k on the clock, the issue being is have ran it into the ground on my commute which would have been a shame, hopefully it went to an enthusiast
anyway this is it the day I got it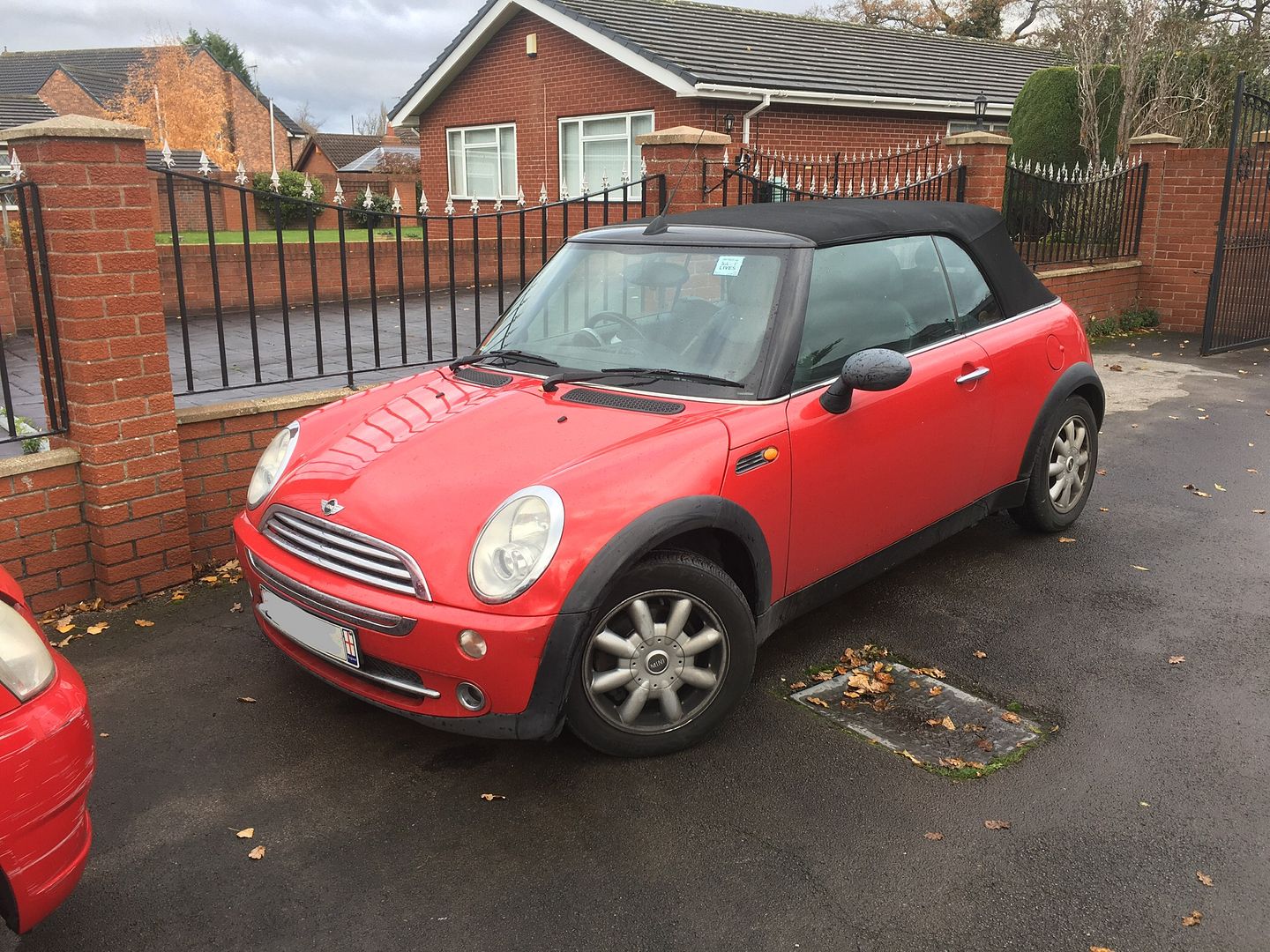 Then the mods started, not to everyone's taste I recon but I went for chrome on it, totally the opposite to the cooper that turned up 2 months later, did the usual, white mirrors, white wheels (upped from 15 to 17), bonnet stripes, spotlights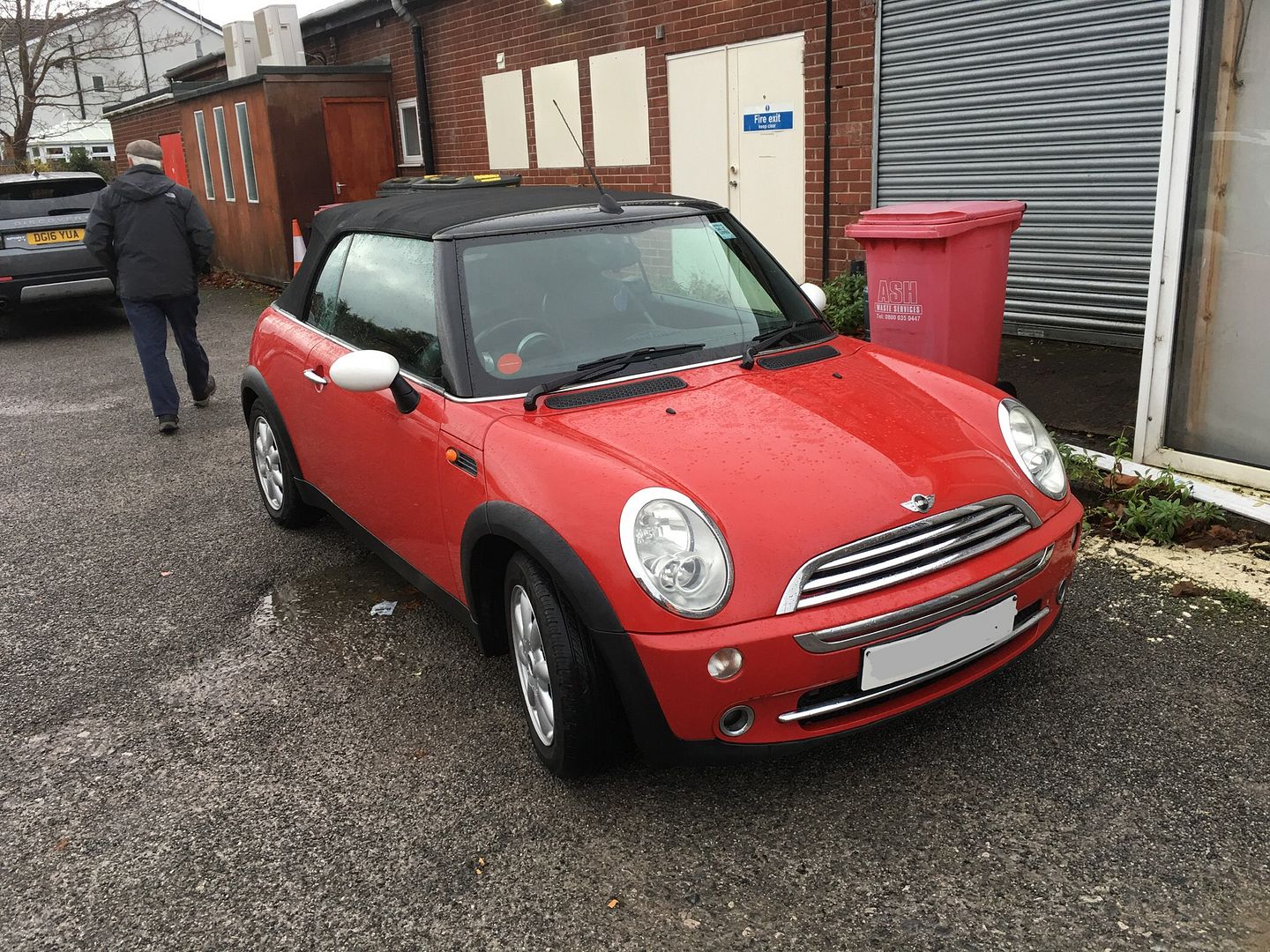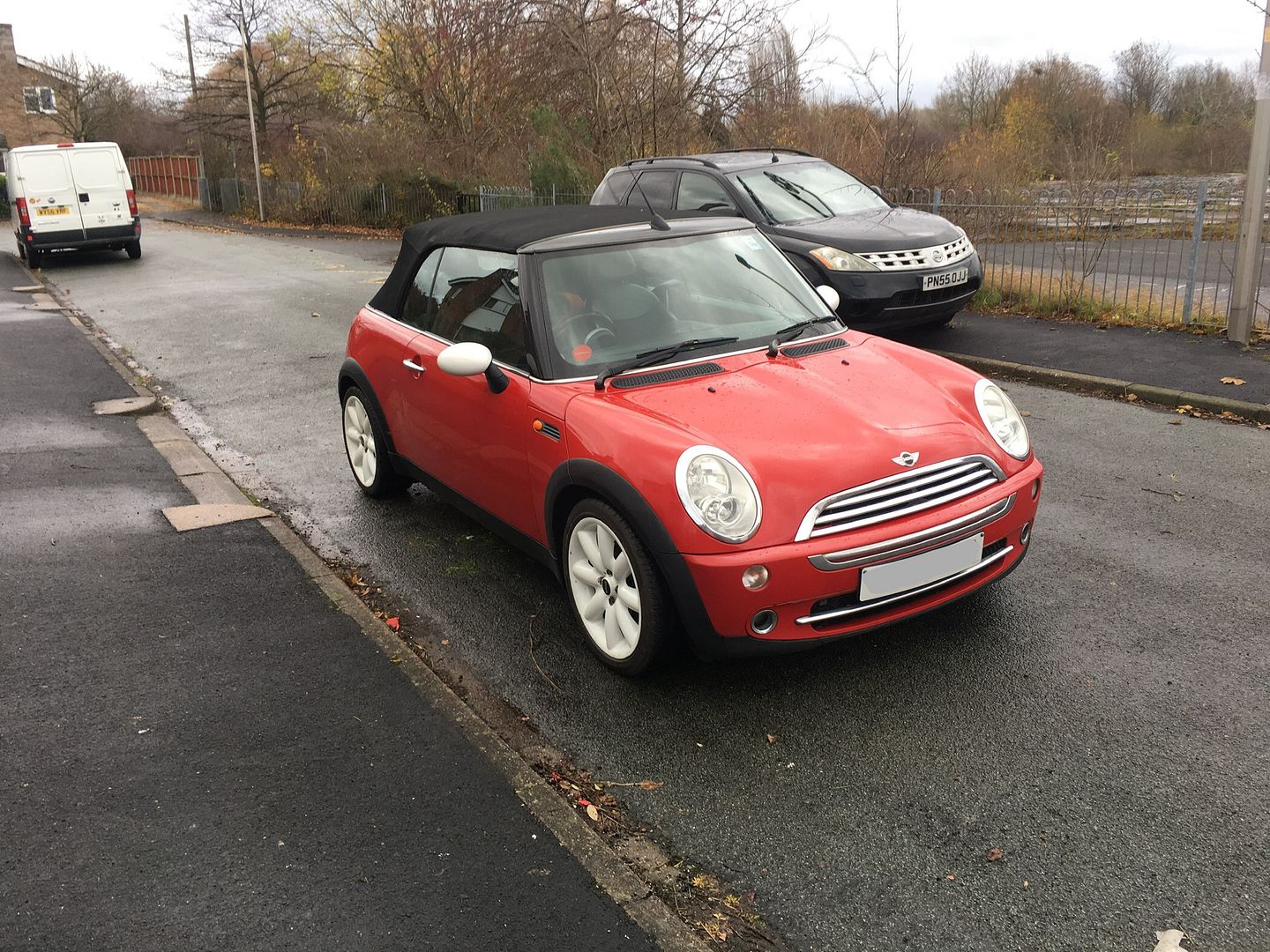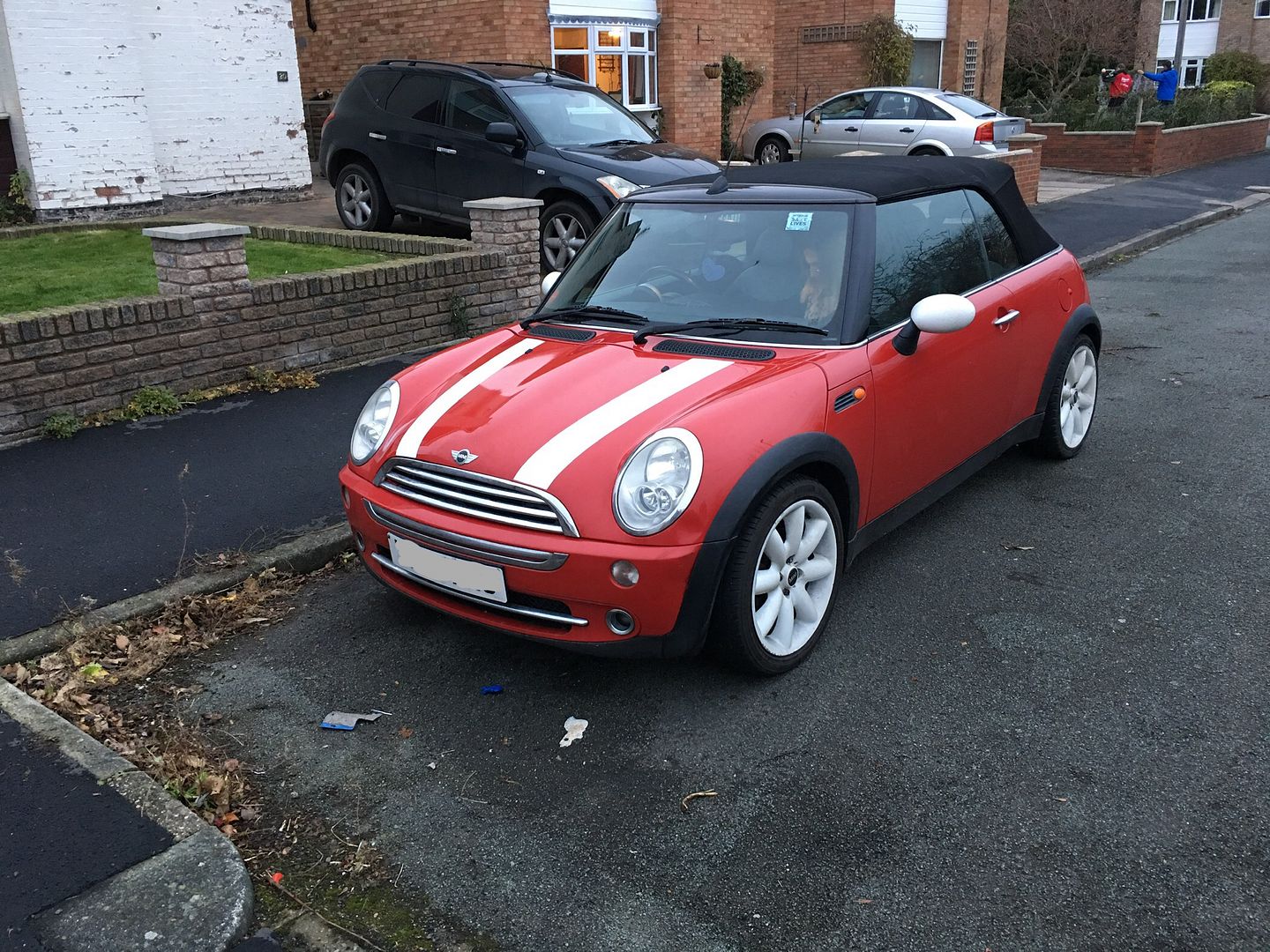 And this is how it looks today, gave it a wash and polish earlier (first time ever, normally its bunged through the car wash)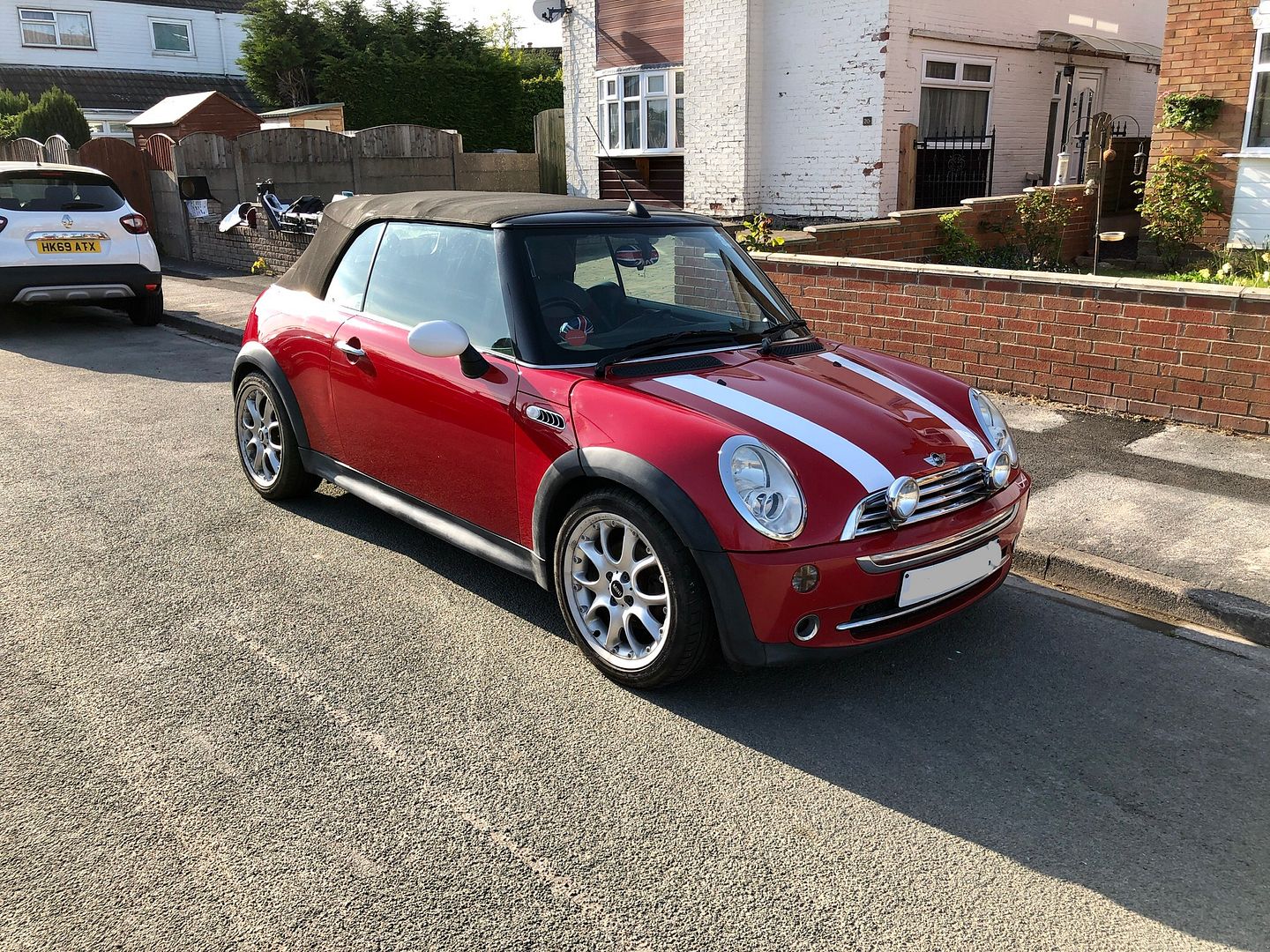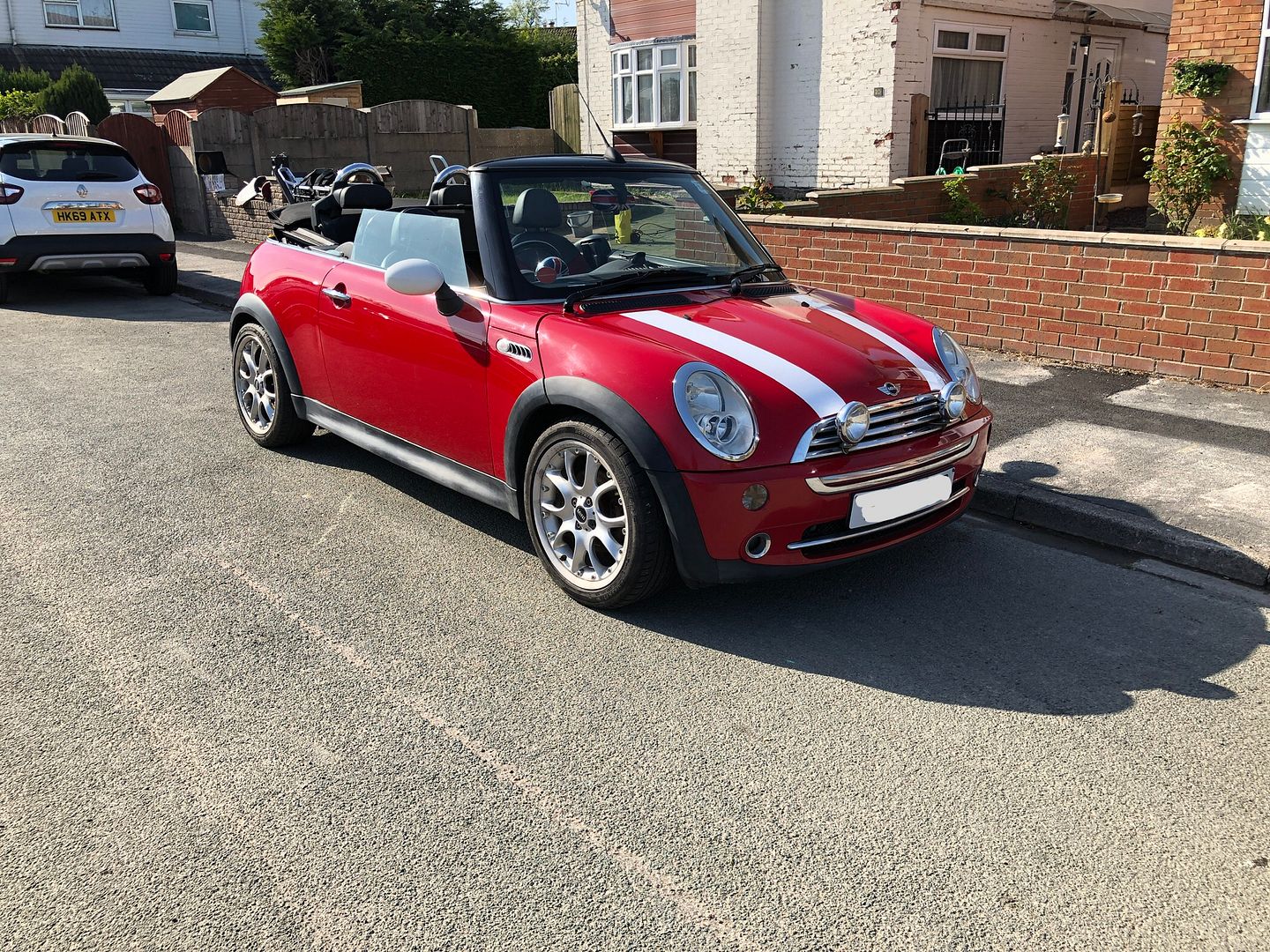 This car is more 'showy' than 'performance' but I have done a few bits and bobs on it, it has a k&n 57i induction kit and full stainless scorpion exhaust as well as having a superchip bluefin fitted and a pedal boost box, the BHP has risen from about 90 to 130(ish) BHP, basically it's a cooper now!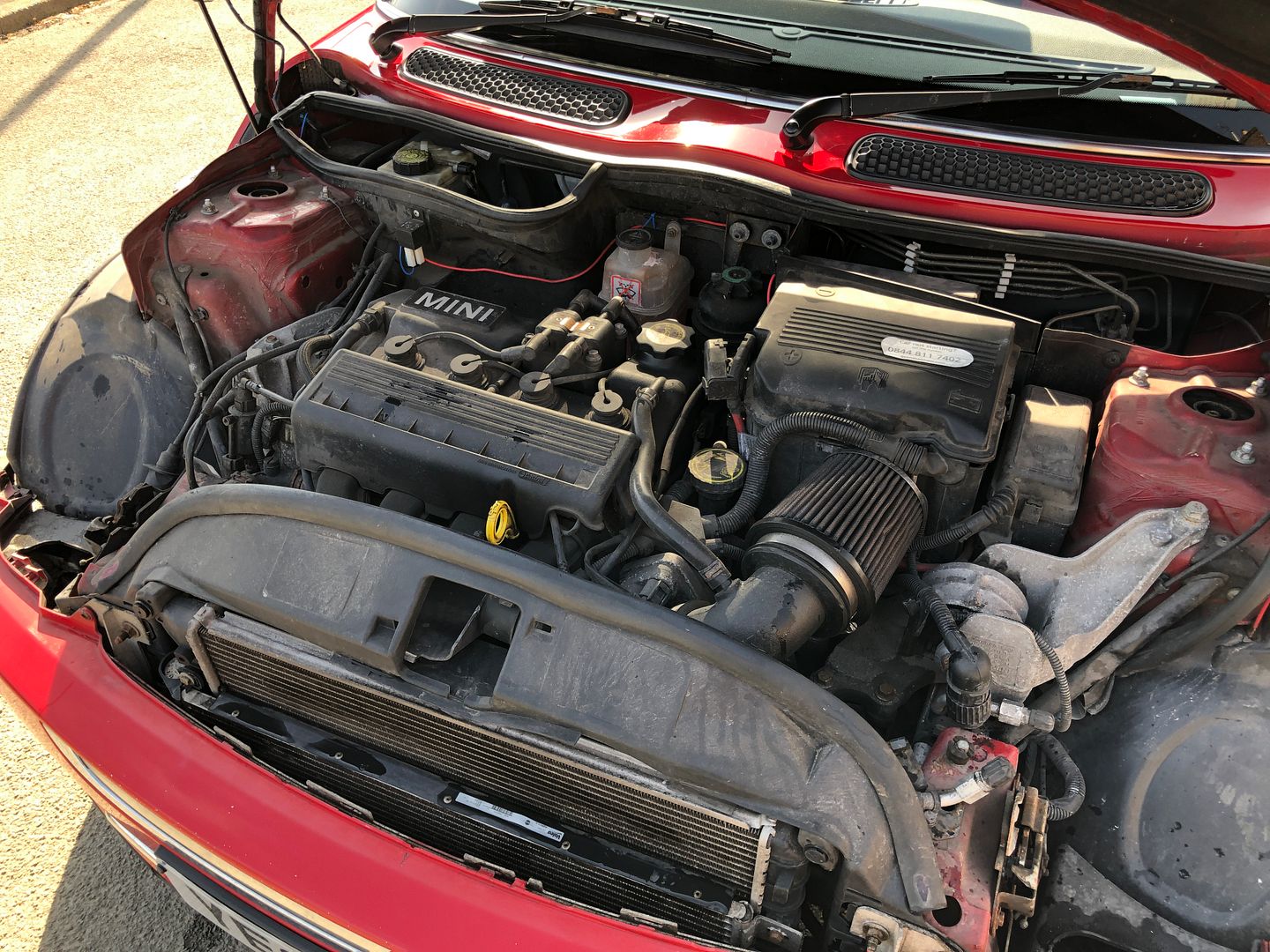 at one point I fitted eibach lowering springs to it but it rode like a dog so I switched back to normal springs, I may look at coilivers again at some point but I don't feel like I want to do much more with this car really
as I say it's more showy so the latest mod this afternoon was to start a quick boot build like the Cooper, basically using the same components I've used in that amp and speaker wise
the headunit in this one is the double din pioneer which went in without modification of the dashboard
The bootbuild is using the other 1/2 of the Fli bass box I cut in half last week, the beauty of this one is I've not got to work around the battery in the boot, the downside is I've got to run a power cable from the engine bay!
The start, board for the amp, stays for the speaker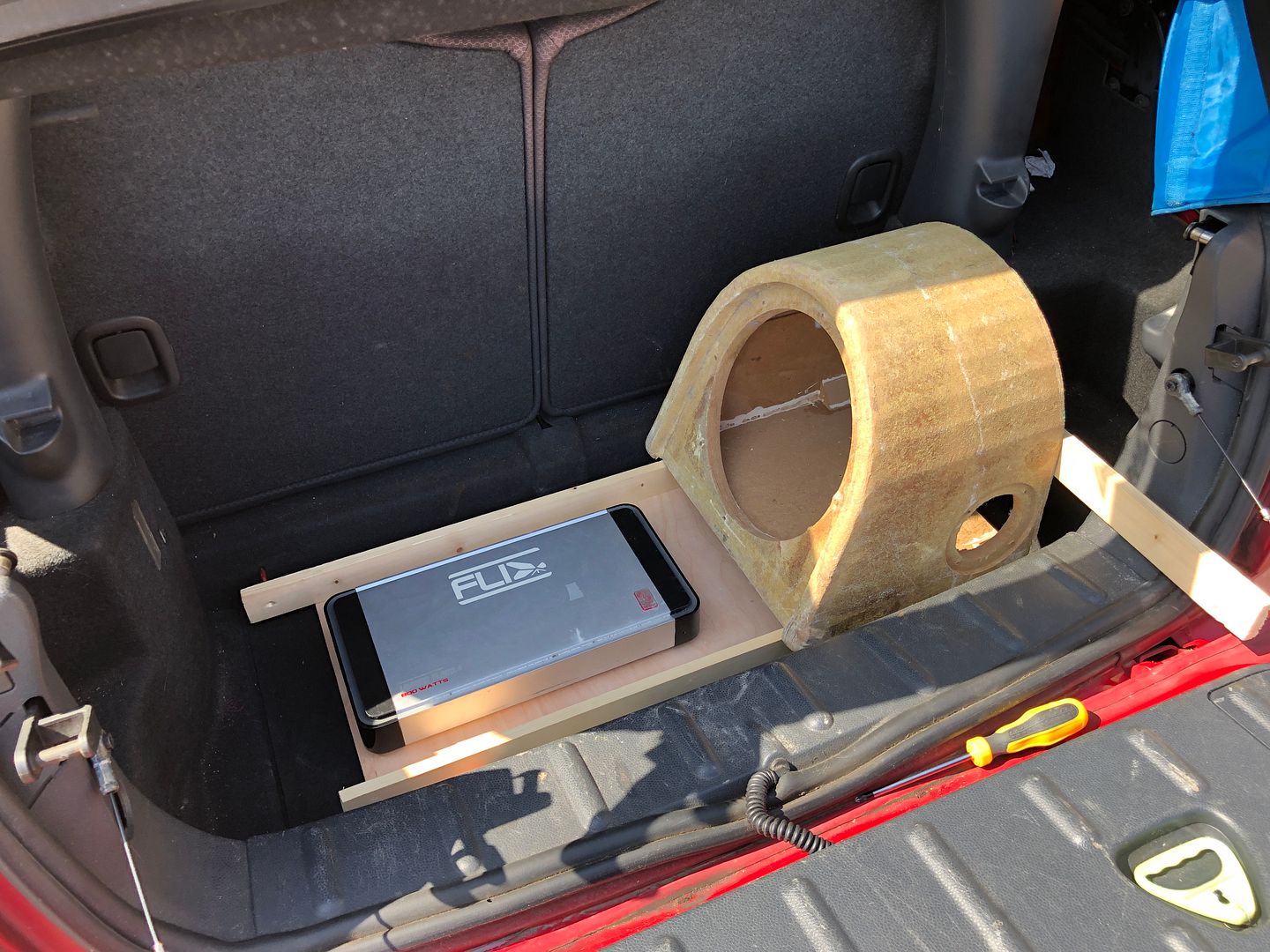 I then marked out the false floor in cardboard before cutting a piece of MDF to suit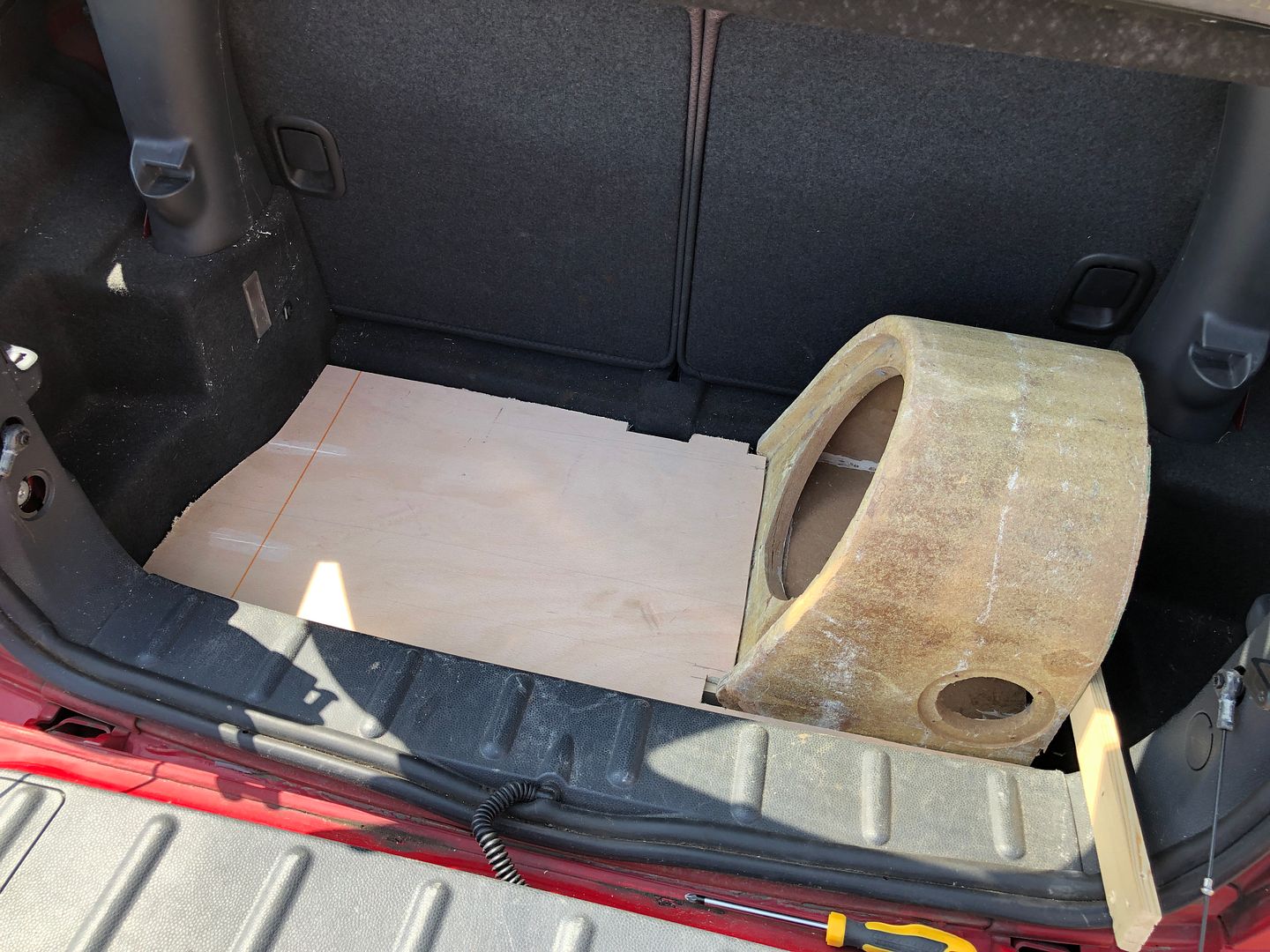 Marked some carpet out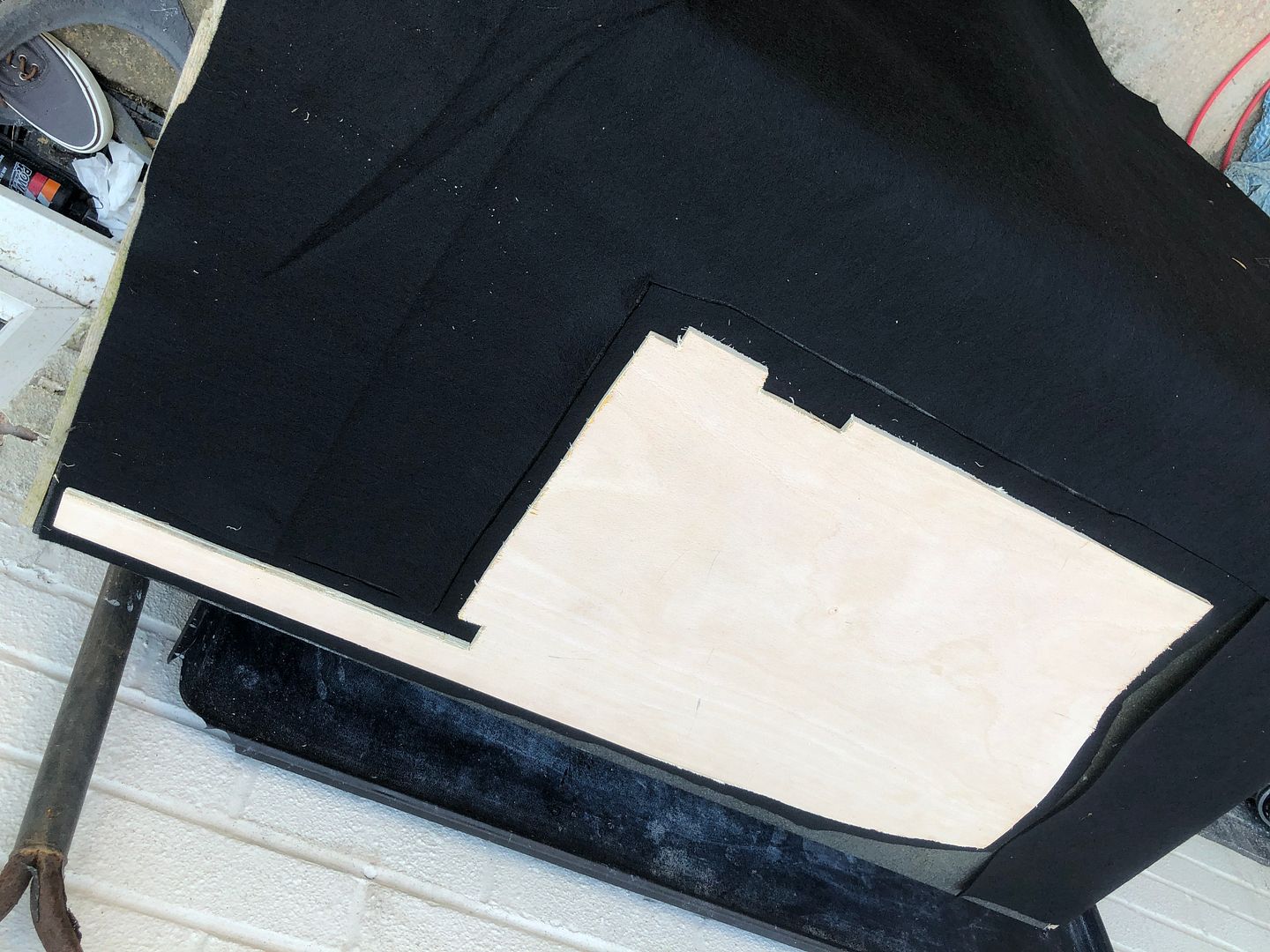 and cut it to suit
Then cut the hole for the amp to poke though to sit flush with the floor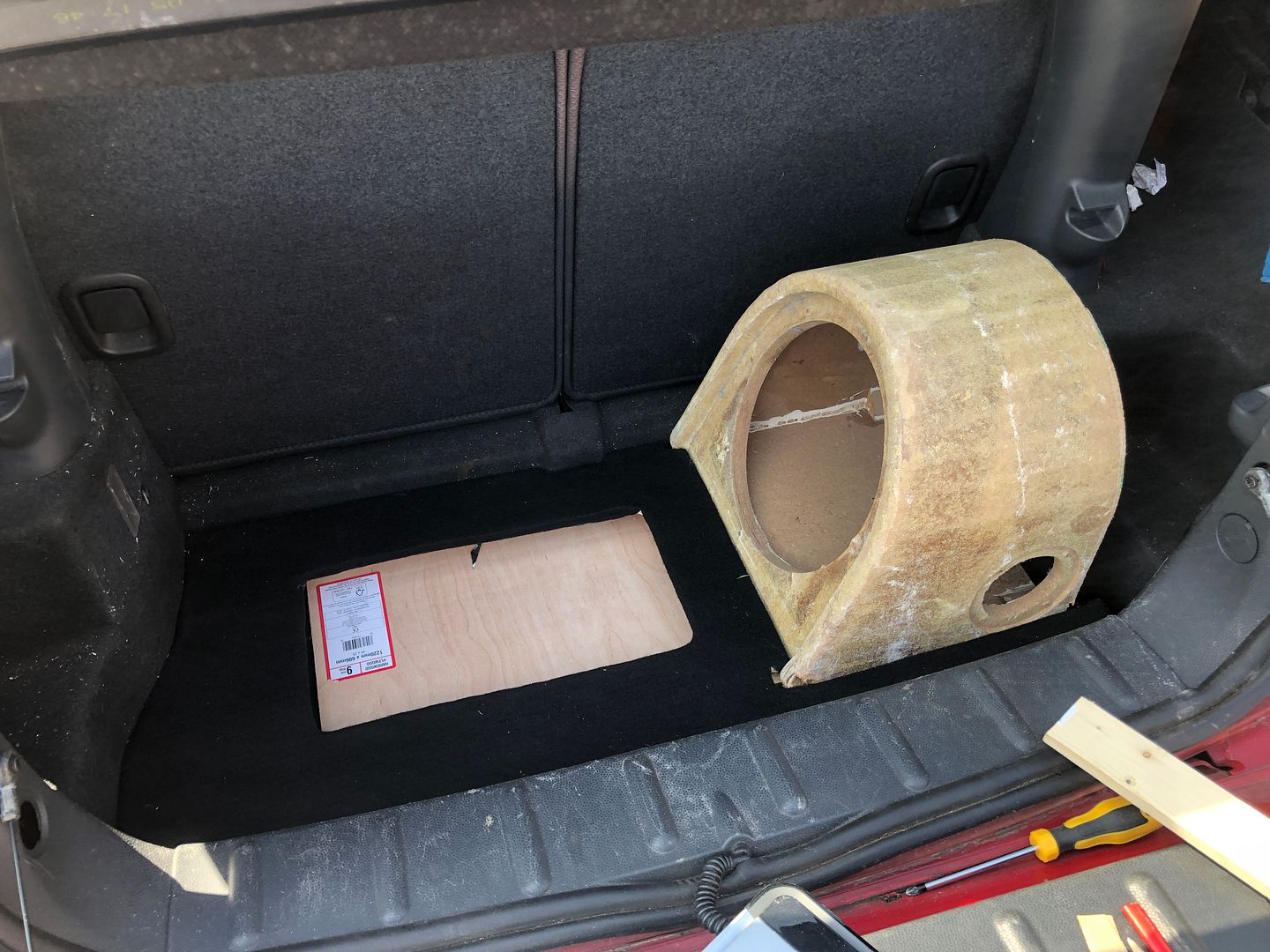 and the amp in place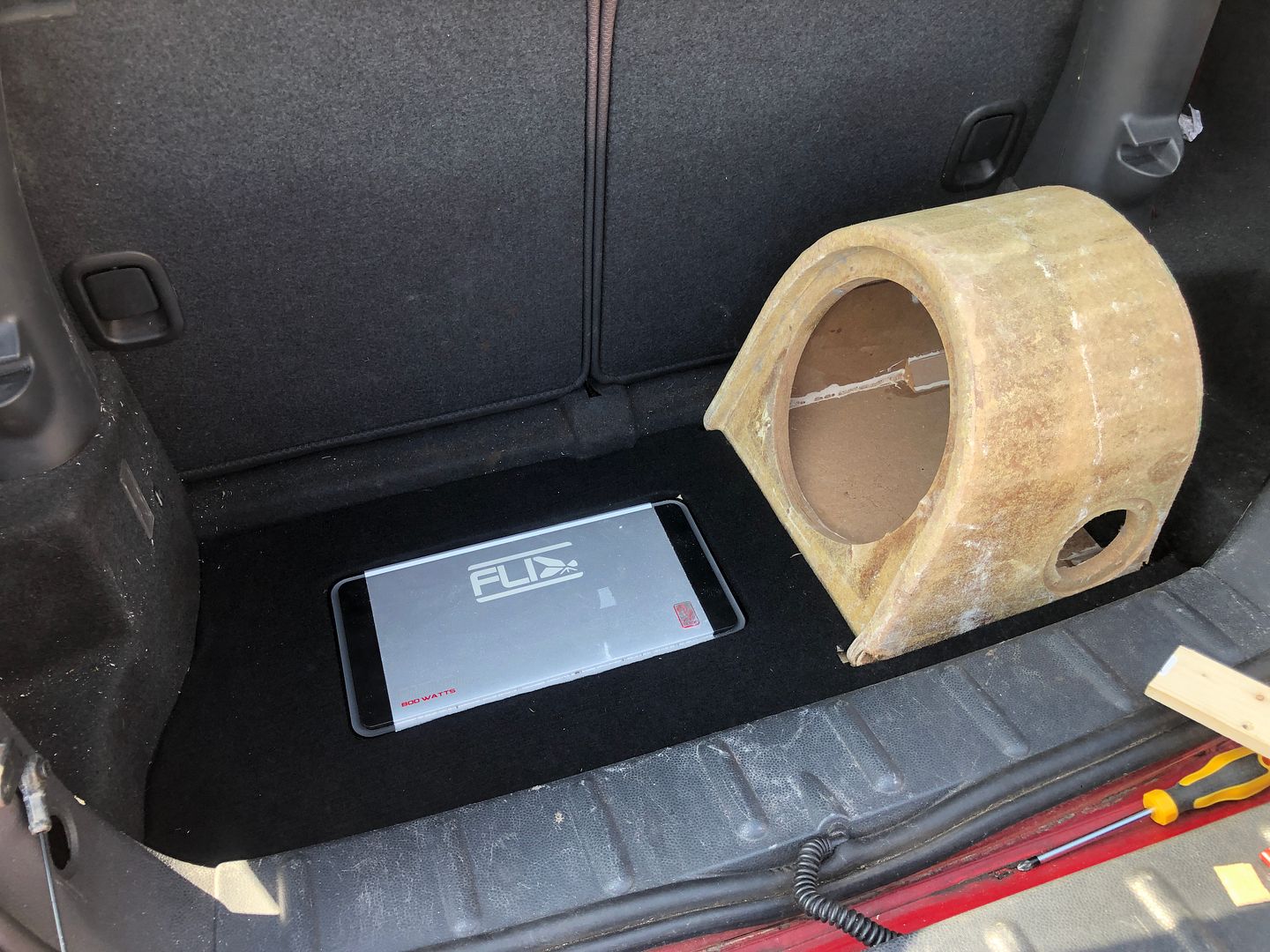 unfortunately I've run out of spray mount glue or I'd have carried on with the bass box, put the rear panel on and carpeted it, I'll have to do that over the weekend if I can get some glue, then of course it's running cables along the length of the car and when they arrive fit the replacement speakers, they will be running off the headunit, just the sun will run off the amp
so there we have it, my other car, I keep saying I'm going to sell it as I use the cooper more but then we have days like today where its great to have a convertible, not that we're allowed out to enjoy the sun on the open road