Hello and welcome from Be-Kool.
There has been much speculation about the some new aftermarket parts being launched thanks to BigShows post on the subject earlier this week and thank-you for your replies, some of which were genius, in fact if we find a way to make a heated non-spill steering wheel mounted cup holder, we will let you know! :laugh:
However the time for speculation is over and now the real fun begins.
It all started with a new Be-Kool alloy radiator, one made to exacting standards to ensure it would last longer and perform better than the original one but while being able to be mounted just like the original.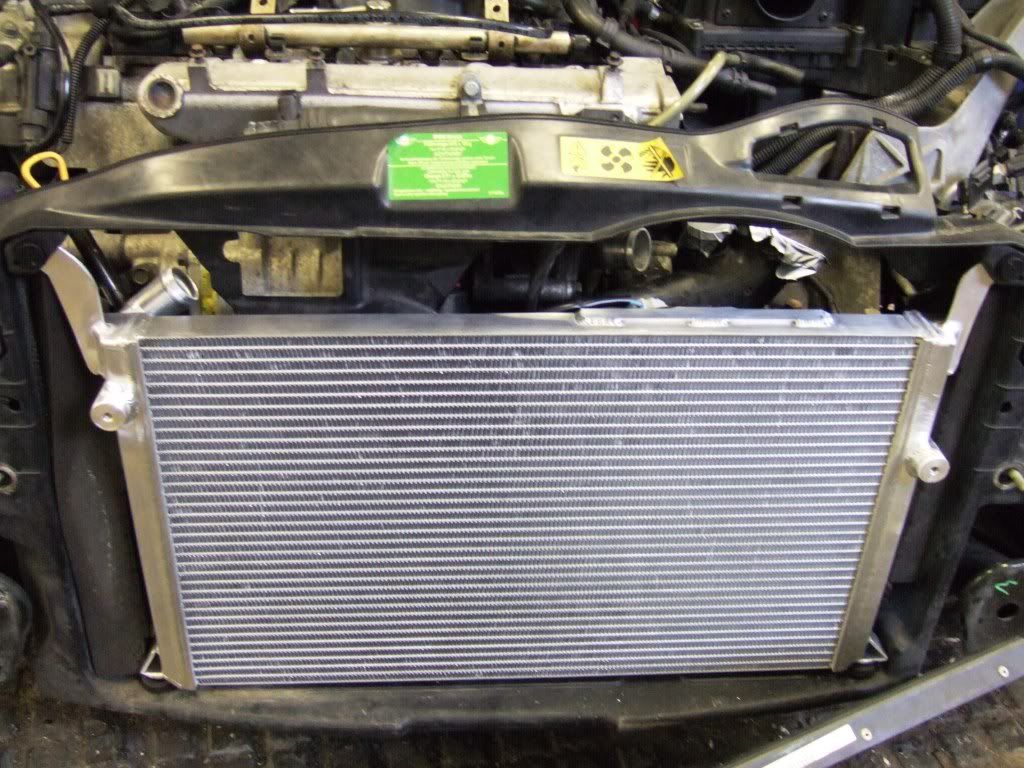 Then came time to mount the new Revotec Slimline High Performance 12" Suction fan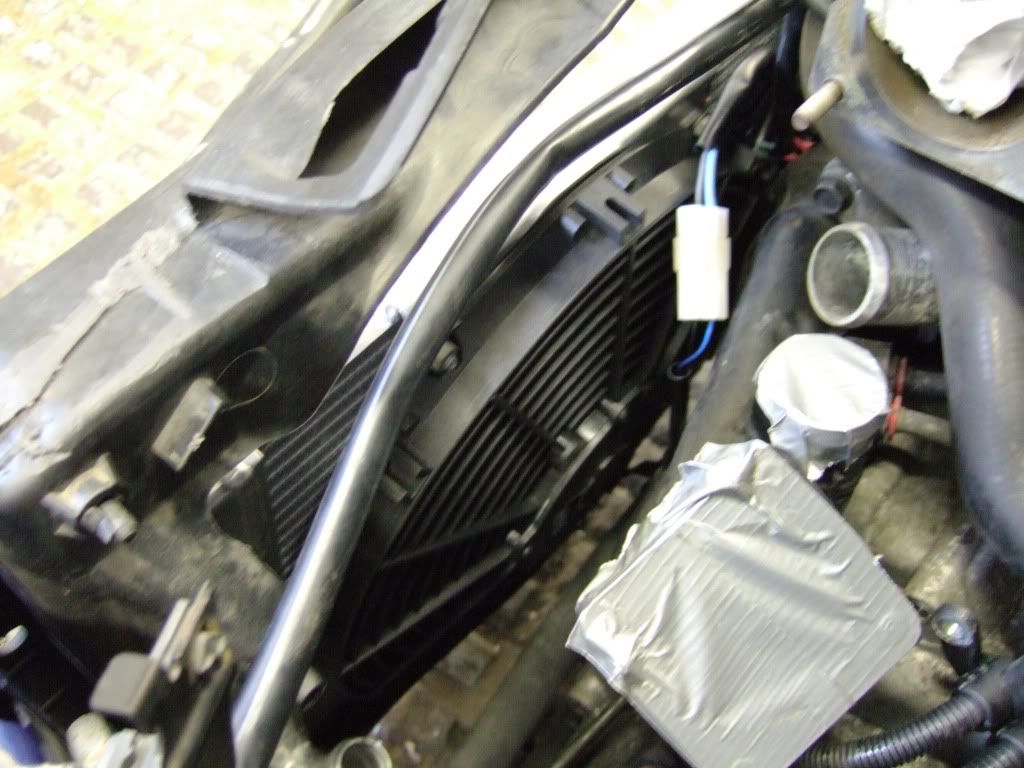 From there we put the original factory air-con back on, because lets face it unless you're only interested in going on track and want to save a bit of weight, its nice to 'be-kool' (sorry, had to get in in there) in summer especially if you live in Texas or Dubai.
And on top of the air-con we stuck a new core... hmm, wonder what that could be for?
Then the we welded some end tanks on and refitted the crash beam to check it all looked ok.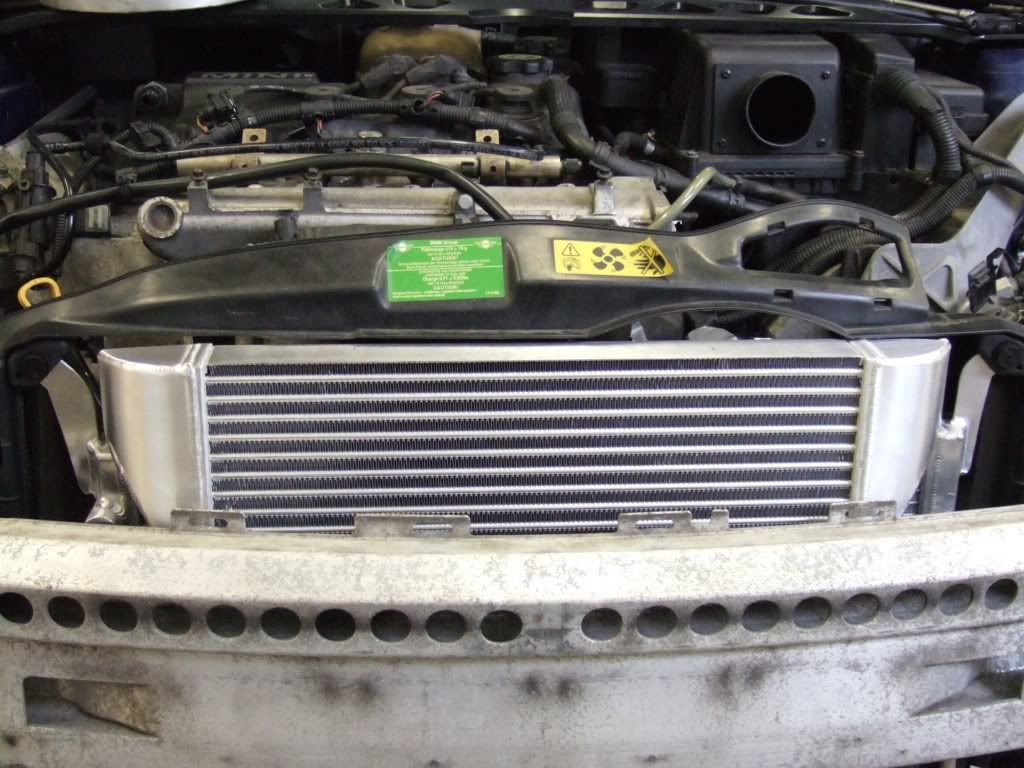 A little bit of welding on the left to make the Be-Kool Alloy fabricated Supercharger Outlet pipe and the adding of some hose ...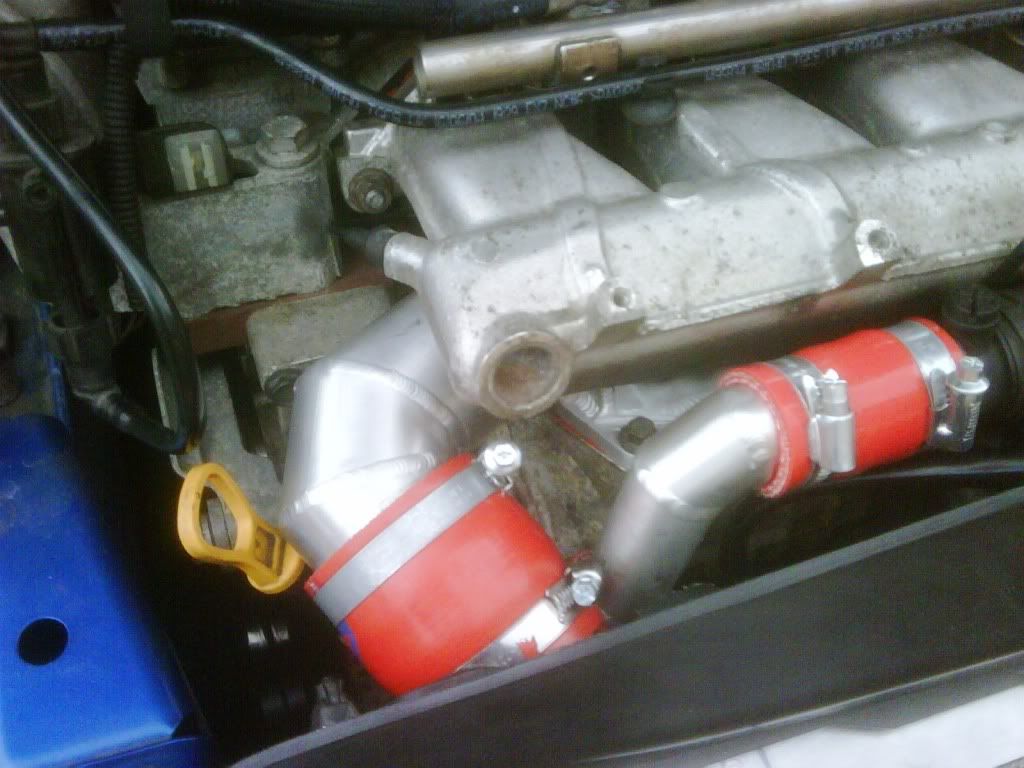 And on the right the same but this time adding the Be-Kool Alloy fabricated Intercooler to the inlet pipe.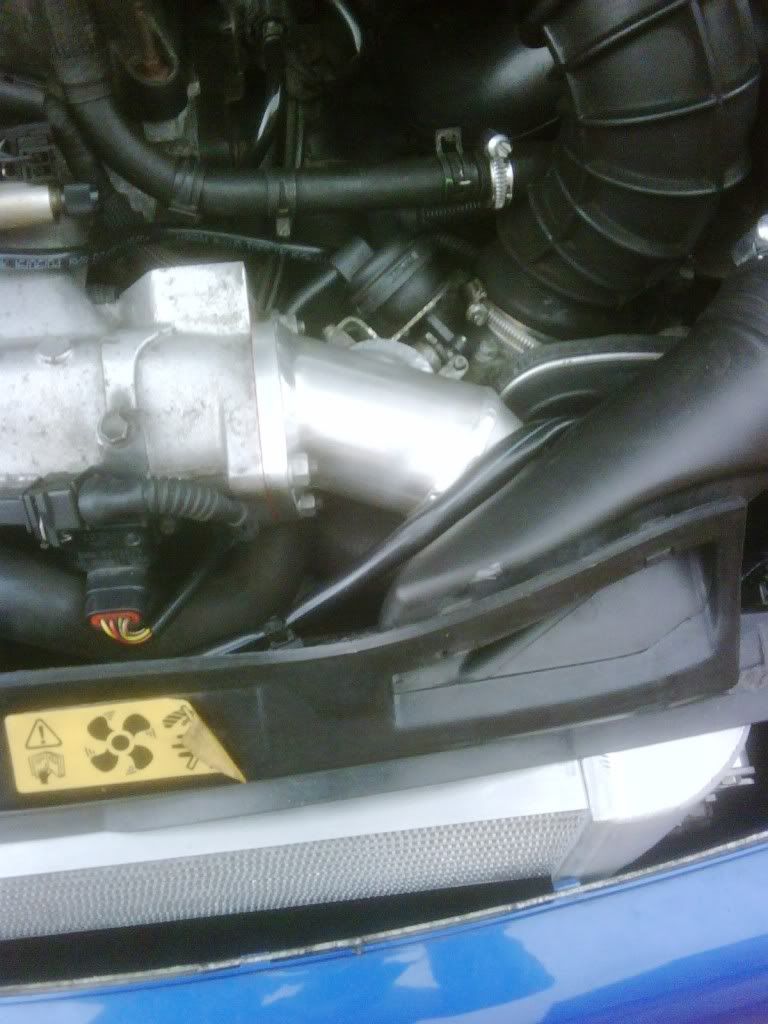 Then came the fitting of the bumper back on and your left with the new Be-Kool FMIC...! :w00t: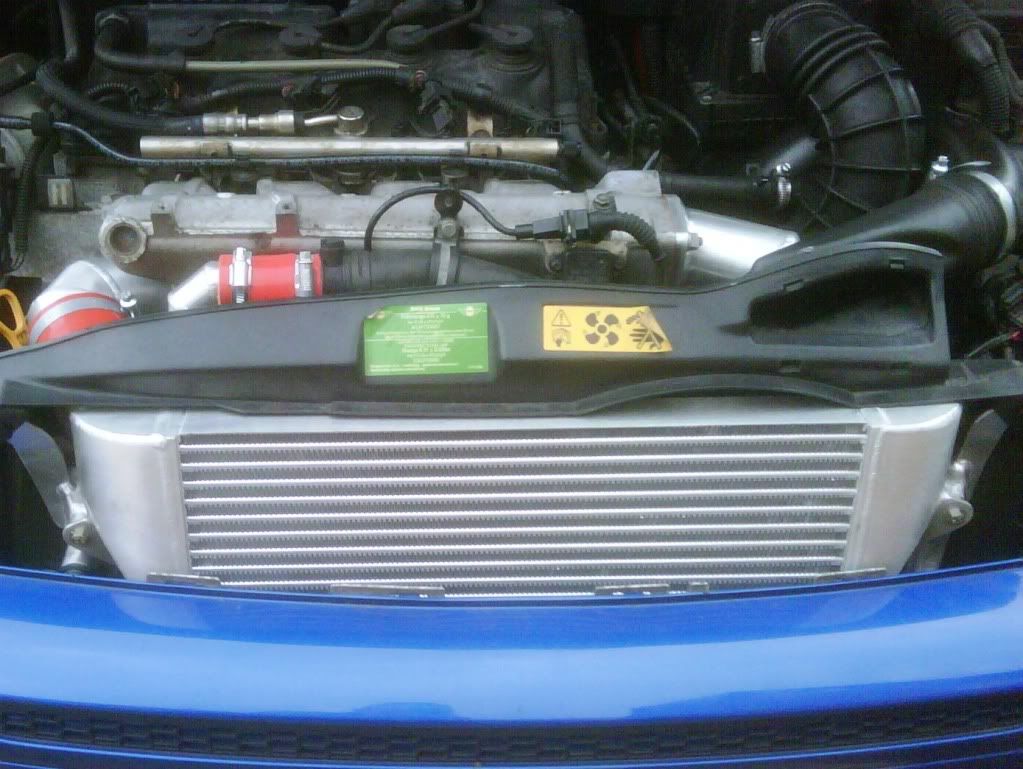 But what does the Be-Kool FMIC bring with it exactly?
FMIC able to flow up to 300bhp
Front mount positioning
On average less than 0.5 psi boost loss compared to aftermarket TMIC's
Vastly increased recovery rate
Reduction in the barriers to heat transfer found in water-cooled applications
Maintenance free
Air-Con unaffected
Bodywork unaffected
In other words, an intercooler solution designed the way it should have been by MINI in the first place!
So where did the idea come from?
Well it seems fate took us to the new MINI again having seen the MiniTorque Racing Time Attack MINI competing at its first outing. After further investigation and in consultation with performance MINI owners, we quickly realised that the intercooler product we developed for Ricardo back in 2000 when the Cooper S was first being developed, could now be used to help battle the MINI's Achilles heel, the inefficient design of MINI's chosen intercooler solution.
But we didn't just dust off the old drawings and reproduce the bespoke design that worked so well in testing by Ricardo; instead we set about re-building the prototype with today's MINI enthusiast in mind, enthusiasts that want an intercooler and radiator that can cope with the demands that even a 280+bhp M45 MINI Cooper S can throw at it, whether it be on the road, on the track or on the drag strip.
Where we differ from other manufacturers of intercoolers for the MINI however, is that we can offer you a fit and forget product to better than OEM standards. No hassle, no maintenance, just a solution that works first time everytime. So...
Want to keep your air-con? No problem.
Want to option in a boost tap for use on the dyno or for a boost gauge? You got it.
How about a blanking plate to keep the hot radiator hose away from the intake manifold? Sure, it's our pleasure.
These are just some of the options you can add to your Be-Kool FMIC for a bespoke application to your MINI depending on how you intend to drive it and its all thanks to the development we've done behind the scenes. Right now we have a number of other cooling products being tested to use in conjunction with your Be-Kool FMIC but more about those later.
So that's us in a nut shell. Be-Kool is here to bring you passion for the MINI brand... experience of making cooling solutions for the likes of Aston Martin, Porsche, Ferarri and Ultima to name but a few... and the expertise to ensure that you no longer have to worry about inlet temps on road, track and strip - instead you can now have your MINI the way it should have been developed in the first place and just Be-Kool!
-------------
If you would like to inspect the Be-Kool intercooler yourself, the system will be on a Cooper S in the Mini Torque Racing pit garage at Time Attack, Snetterton on Sunday 10th October.
-------------
If you have any questions, please feel free to ask them on this thread but we will also be adding information about the company, our history and the new add-on products we will be launching in conjunction with the Be-Kool FMIC and the options allowing you to customise your FMIC. All these will be in our MT Suppliers Area shortly. :thumbup1: