This project was meant to be different from my half arsed attempts in the past. The saxo's and the r5gtt's that went before it always ran out of money and were sold on before I had a chance to finish them. I've almost hit a wall with this one already but the mods will continue coming as long as I keep getting paid. I've already had to make a compromise on the wheels. I wanted a set of Ultraleggera's but getting ready for a Snetterton trackday in April put a stop to that as you'll see. I'll get there eventually and I've got a good idea of what I'm aiming for.
I didn't want to make a project thread until there was something worth talking about.
So here's the car how I bought it: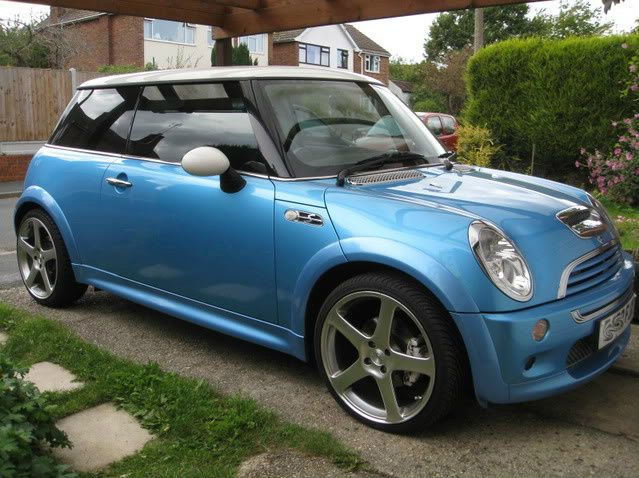 Some of you may remember in my noob thread that I'd done this to it to prep it for winter: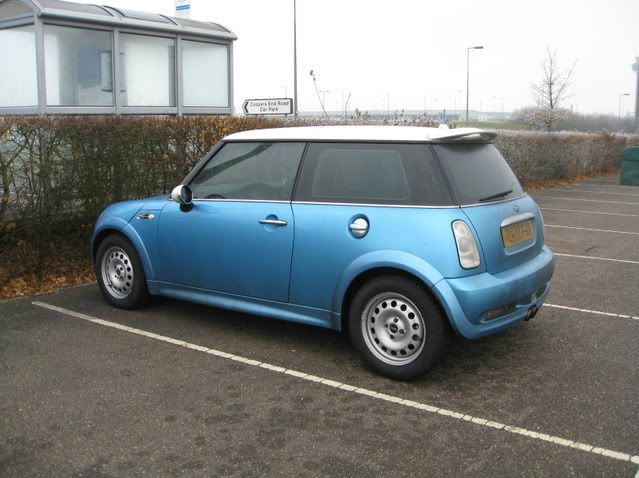 The old 18"s currently occupy my mum's greenhouse so I'll need to ebay them before Spring rolls round proper. In the meantime I bought a few things:
Meister's
KMT Chargecooler
16" Rota Fighter's w/R888's
R56 calipers, discs, pads
Dave.F
I've fitted the Dave.F and the other bits currently occupy my parents dining room. Even after I moved out they were never going to get rid of me fully :laugh:
I'm booked into 1320 for the 11th March. Between now and then I need to buy some adjustable rear arms and some everyday wheels. Due to the cash flow problem I've decided that some Team Dynamic's Tornado's will have to do for now:
I'm not sure about the red lip and I haven't even bought them yet. I'm tempted to go for Pro Race 1.2's but that'll be another 100 quid. I'd roll on the steelies for another month but the R56 calipers put an end to that.
Hopefully my next update will see the end of the arch gap!
•••••••••••••••••••••••••••••••••••••••••••••​
So that's how the thread started. Here are some key moments and links to them in this thread:
Page 2: Meisters are fitted with OZ Superleggera's.
Page 4: New brake set up and trackday at Snetterton.
Page 6: 15% Kavs reduc pulley fitted with Kavs Chargecooler.
Page 8: Dyno graph, more lows and a trackday at Brands Hatch.
Page 8: Whiteline rear ARB and Rota's fitted
Page 9: Batou posts a meme.
Page 13: AP coils are fitted.